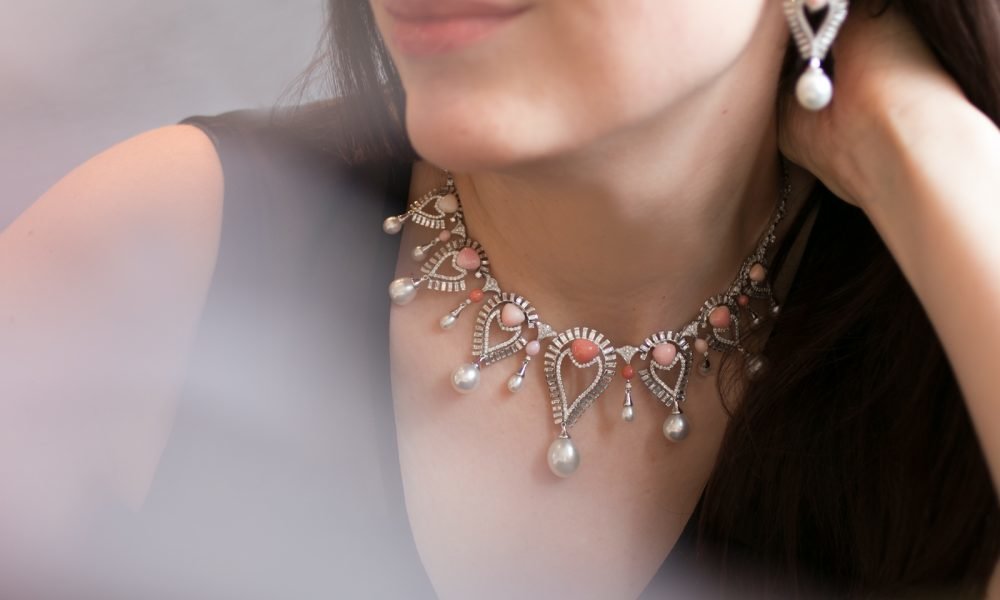 You Won't Believe How Much These Pieces of Jewelry are Worth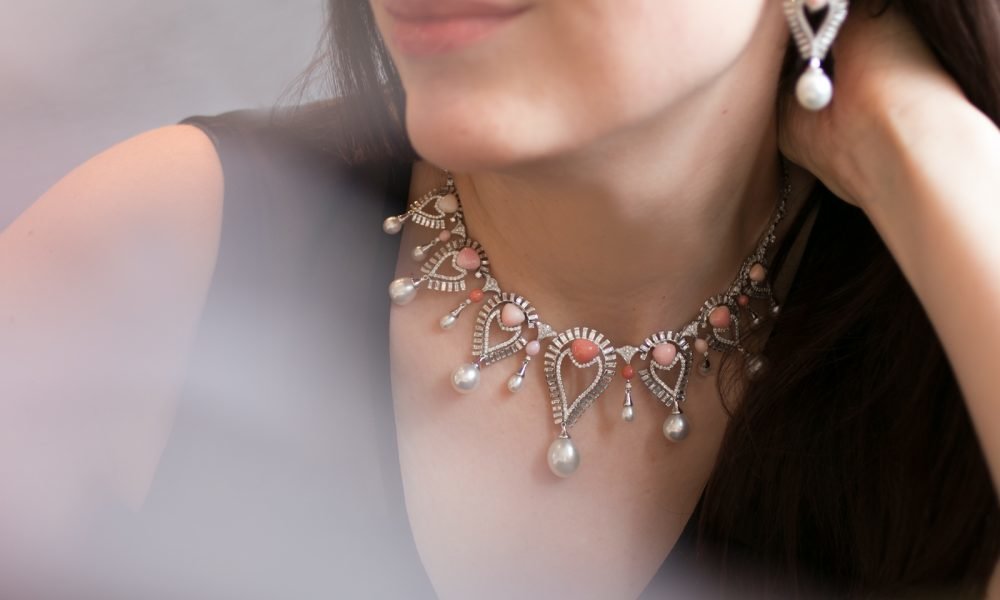 Jewelry has always played a very central role in our culture for many millennia, whether we speak of remote Ancient civilizations or even the modern populations today. Some of these many luxurious and sought-after precious metals and stones have passed on from generation to generation, lost, found, gifted or sold for huge sums of money. These pieces of jewelry are expensive due to a number of factors, depending on if they are vintage or antique pieces, if there are similar pieces in circulation so everyone can have it, the grade and quality of metals and gems used and the demand for it. Based on these factors, we have compiled a list of the 10 most expensive jewelry items in the world, which have adorned queens, kings, emirs, and socialites alike. Of course, their large bank account could handle these purchases, but ours surely wouldn't!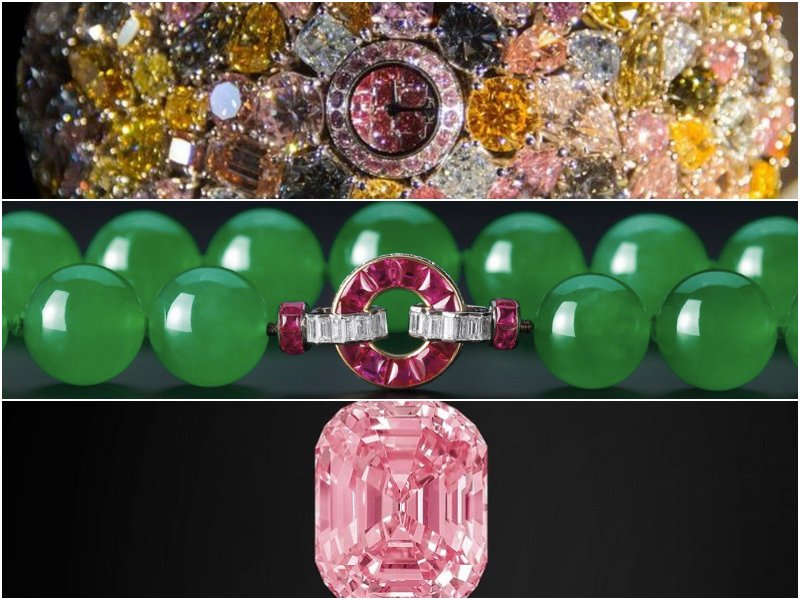 At $25 million – Chopard 201 Carat Watch
This dazzling watch by Chopard contains a 874 diamonds. The largest three diamonds are heart-shaped and are mostly pink, blue and white, which swivel apart and reveal the watch underneath.
At $27.4 million – Hutton-Mdivani Jadeite Necklace
This necklace by Cartier has jadeite, emerald green beads and has a ruby, gold, platinum, and diamond clasp. The famed necklace was once owned by the heiress of the Woolworth fortune, Ms. Barbara Hutton and then by Princess Nina Mdivani.
At $46.2 million Graff Pink
In 2010, a 24.78-carat pink diamond broke all records when it was sold to Laurence Graff, a jeweler. The diamond was first owned by Mr. Harry Winston , who had it in his private collection for ages, but it was Graff who renamed and recut the stone when he bought it. It is now fixed on a ring surrounded by diamond shoulders.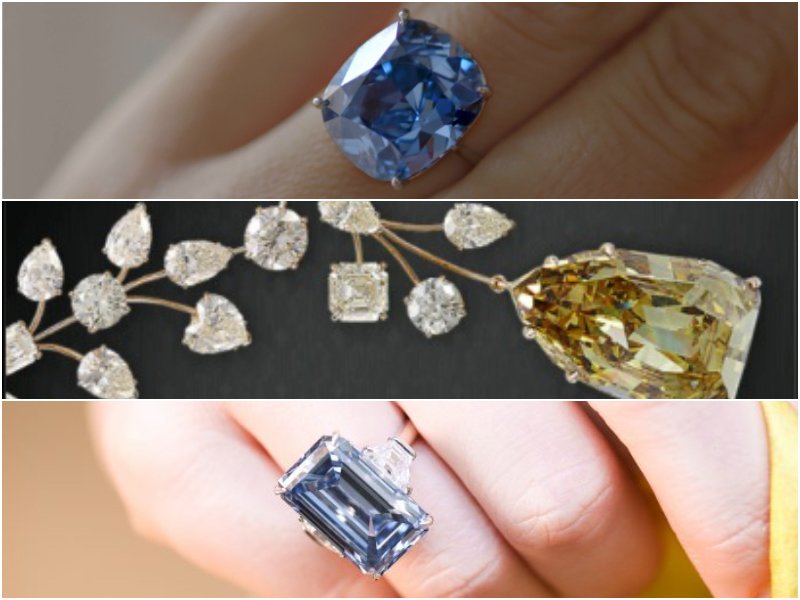 At $48.4 million – Blue Moon of Josephine
Joseph Lau, a billionaire collector from Hong Kong, bid and won this diamond ring in 2015 at an auction and renamed it 'Blue Moon of Josephine' after his own  7-year-old daughter named Josephine. This 12.03-carat diamond was mined in South Africa from the from Cullinan mine in 2014.
At $55 million – L'Incomparable Diamond Necklace
Created by the jeweler Mouawad, this is the world's most valuable neckpiece as it houses the world's biggest internally flawless diamond. A young girl, who was going through a pile of mining rubble, in the 1980's at Congo, discovered it. This 407.48-carat diamond sits on a rose gold chain studded with smaller diamonds worth 230 carats.
At $57.5 million Oppenheimer Blue
This blue diamond stunned the audiences at a Christie's auction when it sold for $57.5 million in May of 2016. Sir Philip Oppenheimer once owned this 14.62 emerald-cut stone.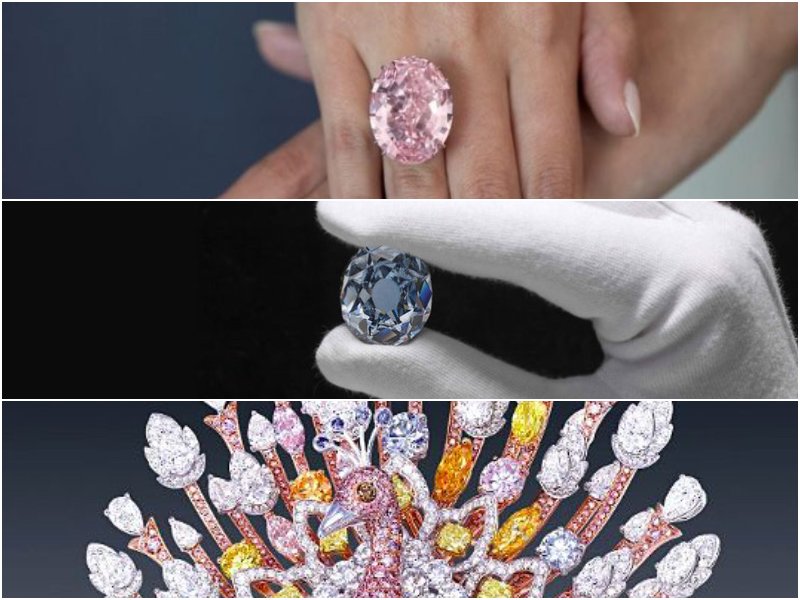 At $71.2 million Pink Star
At a Sotheby's auction in April of 2017, this vivid pink diamond fetched $71.2 million dollars, after only 5 minutes from the start of bidding.  A Hong Kong based conglomerate, Chow Tai Fook Enterprises, snagged it. De Beers mined the Pink Star in Africa in 1999 and then it weighed 132.5 carats, before it was polished and cut into what it is now.
At $80 million – Wittelsbach-Graff Diamond
A product of a famous Indian mine in Golconda, found in the 1600s, this 35.56-carat stone was rumored have been owned by the King of Spain (Philip IV). He gave it to Emperor Leopold I of Austria when he got engaged to his daughter Magarita Teresa in 1664. The diamond remained in the Bavarian and Austrian crown jewels for many years, until it was sold to jeweler Laurence Graff in 2008 for $22 million. After he recut the stone, it's brilliance was enhanced and in 2011 it was sold for $80 to a royal family member from Qatar.
At $100 million – Graff Diamonds Peacock Brooch
In the Netherlands, at a TEFAF luxury art and antiques fair in 2013, a peacock broach, weighing 120.81 carats, caught everyone's attention. It has 1,305 gemstones and is a little more than 10 centimeters long. With the blue centre diamond weighing 20.02 carats, it is flanked by the fanned 'feathers', which are diamonds in hues of yellow, pink, green, orange and white.
Between $200 million and $250 million – The Hope Diamond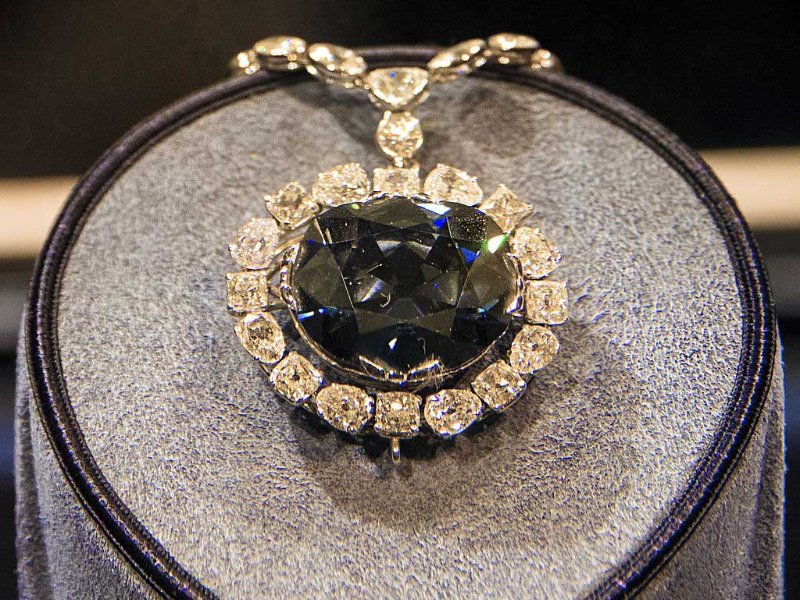 This has to be one of the most recognized necklaces in the world, partly because of the movie Titanic and partly because of a supposed curse that brings ruin and bad luck to the person who owns the necklace. The 45.42-carat grayish-blue rock was originally mined from the Golconda mines of India in 1666. In 1668, it was sold to King Louis XIV of France, in whose household it remained until it was stolen during the French Revolution. It changed a lot of famous hands such as those of Henry Philip Hope, Pierre Cartier, Evalyn Walsh McLean and lastly jeweler Harry Winston. Winston chose to donate the diamond to the Smithsonian Institution, where it is now housed and displayed.
More in Top Bank Accounts