5 Nuggets Of Money Wisdom We Can All Learn From The Kardashians
You might not exactly love them, but you see them in the news every once in a while. You also wonder what Kim and Kanye and their kids have been up to lately or what Khloe's latest weight loss secret is. This family might have achieved a rare feat of being all rock stars, but there is a lot that we all can learn from them. Here are some.
Your Greatest Fallback Can Pave the Way to Big Wins Later On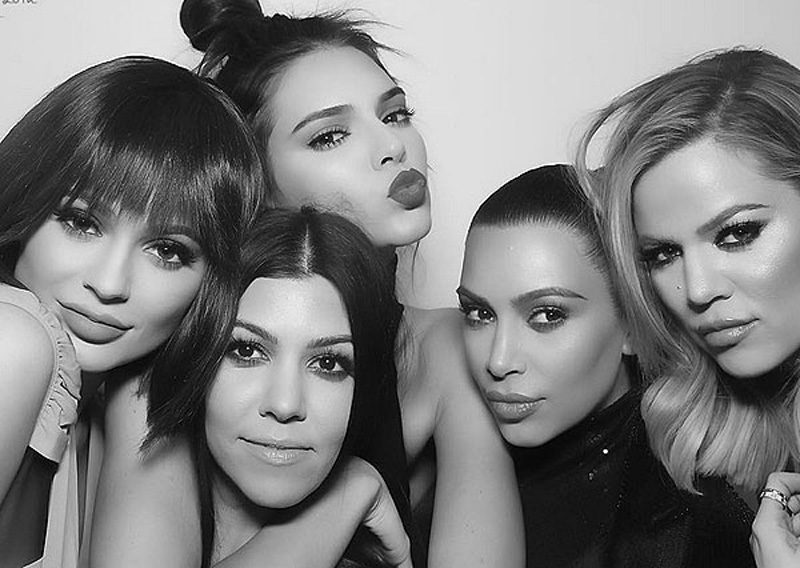 The Kardashians would not necessarily fit into what you might call a rags-to -riches story. This family was not exactly poor. They sure had been through so much together before they ran the big empire that they hold in their hands right now. After failed marriages and numerous struggles, it looked like this family had their finishing blow when Kim Kardashian's adult tape was leaked. While this would mean embarrassment for many other people in the same situation, this was actually when they struck gold.
Kim Kardashian became very controversial and people started wanting to know more about her. After digging in some information about her, people would discover that she does have an interesting background. Fast forward to today, this family stars in one of the most successful reality shows that there has ever been. They also own some businesses and have been lifestyle models for their different audiences.
"I love when people underestimate me and then become pleasantly surprised."
Kim Kardashian
It Does Not Take Talent To Make Money
Most American families are not exactly left with millions after the death of a loved one. While the Kardashians are a separate case, they did not use their inheritance to buy them new beginnings. They did not count on a single cent that they had inherited, but each of them contributed his or her individual part in making more money.
In 2006, the DASH boutique was founded and this was what officially marked the beginning of what would be an empire later on. After a year, big showbiz network E! started airing "Keeping Up With The Kardashians" and this is what launched them to become the mainstay household name that they are now.
Just Keep Focusing
Again, this family has been through a lot of difficult struggles. They have been through a lot of colossal blunders which include failed marriages, failed investments and an adult video that went more popular than it should have, but this family is resilient. They might have been through one failure and another, but they just do not lose their focus. Their goals reach the sky and this is why their assets just keep on growing.
None of the Kardashians care about what your opinion is on how they live their lives. You might not exactly love them, but you just cannot deny that this is a family of rock stars and wealthy people.
Keep Your Feet On The Ground
These might not be the most loved family on showbiz, but a big part of that signature Kardashian appeal is that they are very relatable. They are rock stars in their own individual names, but the public identifies and relates with them intimately. All of them are approachable to their fans and they are also very polite and warm.
Other than that, the Kardashians live a lifestyle which a lot of people aspire for. A lot of their fans want to live lives like them and they might think that they too could be a Kardashian.
Collaborate With Big Names
The Kardashians might have been romantically linked to big names to different personalities in different fields, but they are not gold diggers. When it comes to individually marketing themselves, they also admit that they could not do much of an impact if they do it alone. They also look for big name brands that can help them.
They have partnered with Skechers, E!, and popular nightclub Tao. This makes these brands sell better and also allow them to reach a wider audience.
With these principles, it is clear that the popular reality show family is more than being just famous for being famous. What do you think of their money principles? Hit us up in the comments below.
More in Investments & Savings