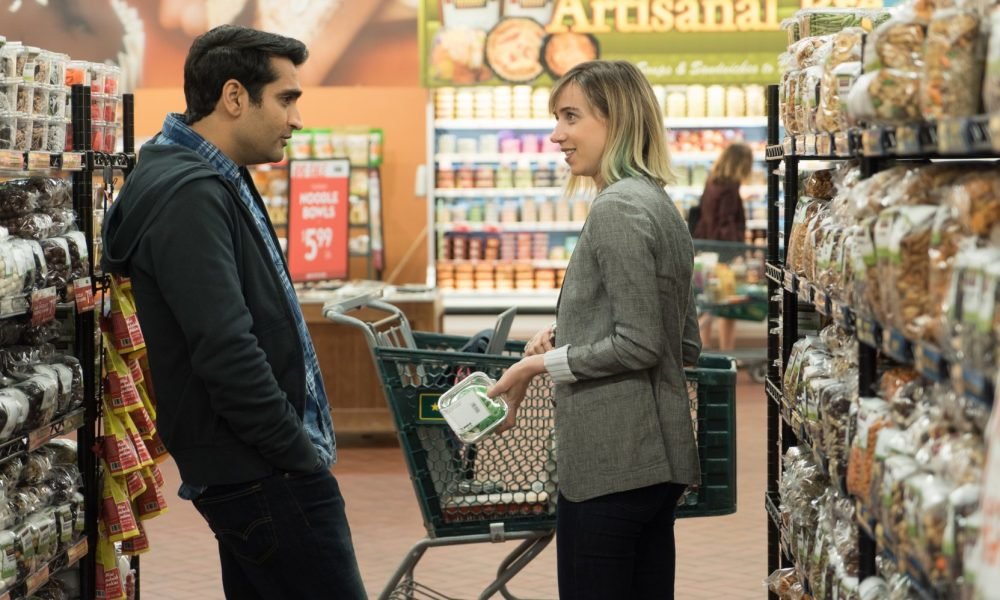 Let These Thrifty Celebrities Teach You How to Save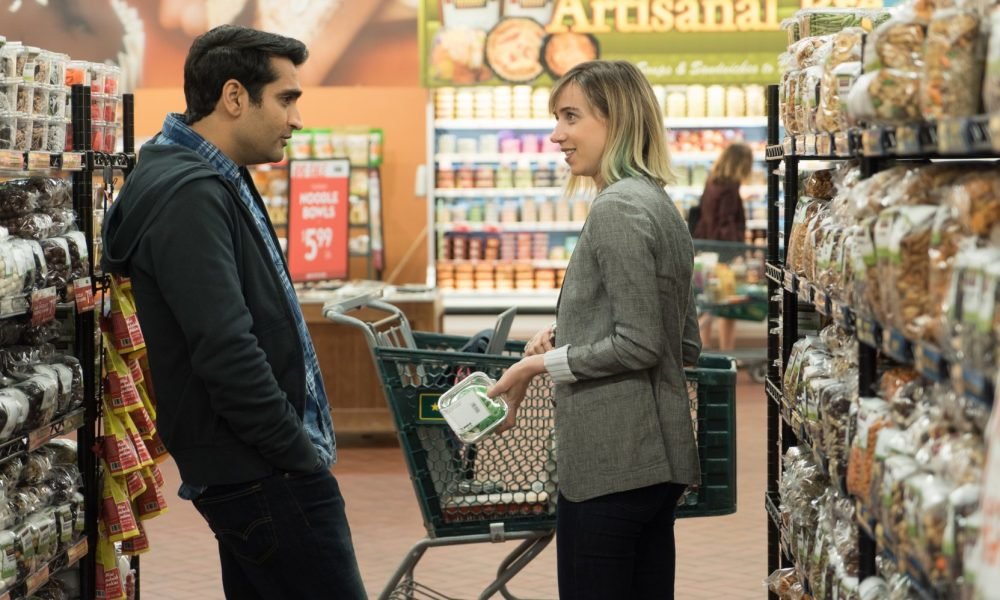 Let's face it… those to have it, flaunt it. And when you have money like a lot of celebrities we know of, you will want to show it off. Some stars do just that and spend their hard earned money on flashy cars, ostentatious houses and crazy-expensive vacations. And then there are those few who like to spend their money wisely, keeping in mind how easily bankruptcy dawns on people and that fame is only fleeting.
So whether it is exercising their frugality by shopping during sale periods, using coupons or even using public transport, these celebrities can surely teach us how to save our money too. Here are 10 lessons we can learn from our favorite frugal stars.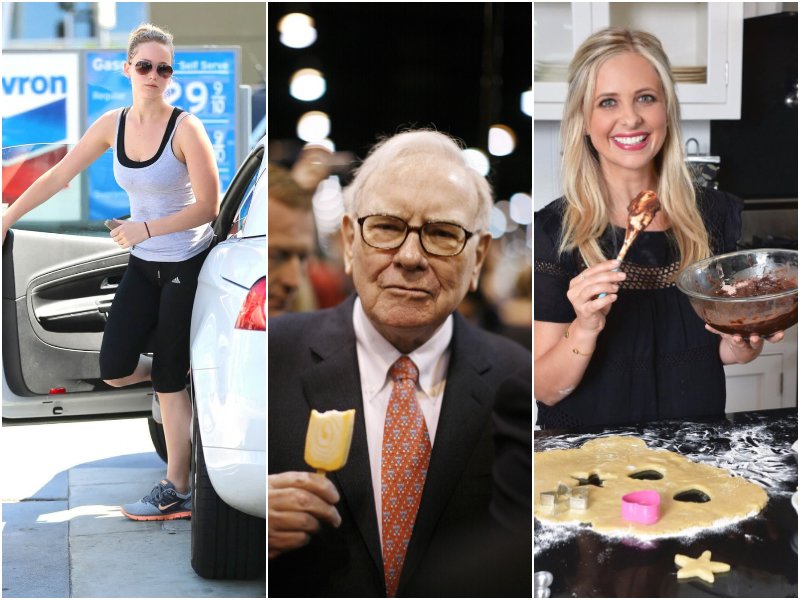 1) Try to live below your means
As you know, the movies series The Hunger Games made millions of dollars at the box office and catapulted actress Jennifer Lawrence's career. But she tries not to spend too much from her huge net worth, so she drives around in a Volkswagen Eos said to be worth $39,000, still lives in the same house she got when she moved to Los Angeles and insists on parking her own car to avoid valet charges!
2) Stop overspending
Multi-millionaires and billionaires have loads of disposable income just lying around, but the richest folks around prefer to not waste money. There's businessman Warren Buffet with his estimated $63 billion net worth, who lives in a $31,500 house in Omaha and his favorite food is not caviar and Champaign, it's a humble cheeseburger.
3) Find a 'Sale' sign and attack!
Buffy The Vampire Slayer star Sarah Michelle Gellar likes eating fresh food, preferably organic, so she's a regular at her local supermarket picking the best of the best. To save money, she asks the staff what foodstuff is on sale and uses coupons to make her purchases. Her philosophy… why should she pay more for something that others are paying lesser money for? That just makes a whole lot of sense to us.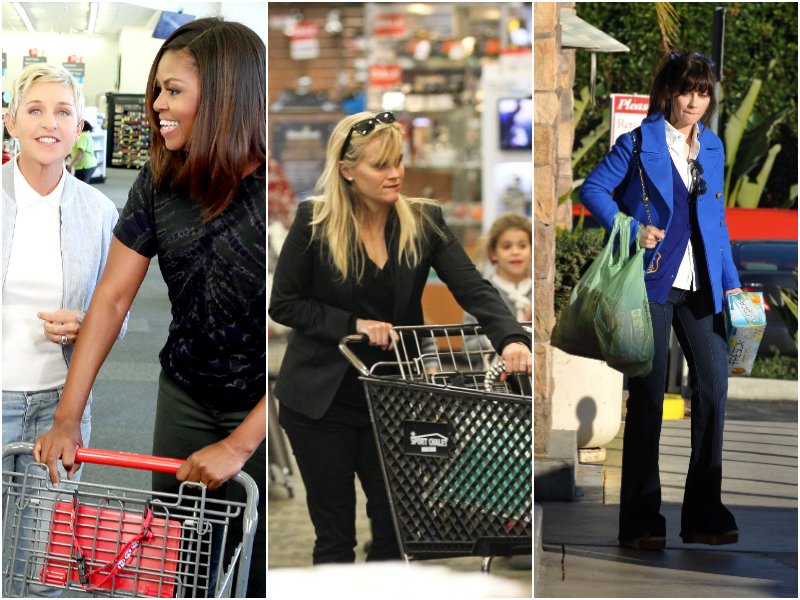 4) Be wise when shopping
Former First Lady Michelle Obama and a plethora of famous celebs don't like to overspend. Hence, they are often spotted at their local grocery stores picking out the best deals. Mrs. Obama even prefers buying her daily wear from discounted brands such as H&M. Just goes to show that a good deal makes everyone happy, even if you are Michelle Obama.
5) Shopping for clothes? Be extra frugal. 
Oscar winning actress Reese Witherspoon is said to charge anywhere between $15-20 million per movie, but even she confesses to cringing when she has to spend money on luxury clothing brands. Her solution to this is that a majority of her clothes come from J.Crew, GAP, Sports Chalet and Neiman Marcus, which are low cost fashion brands.
6) Three words: budget, budget, budget
In 2012 Zooey Deschanel, from the TV series New Girl, got a divorce from Ben Gibbard, her husband of two years. Publically accessed court records revealed that Zooey has some pretty modest spending habits, in sprite of being one of the top TV actresses. She, reportedly, usually spends $500 on dining out, $1000 on household supplies and groceries, $2000 on clothes and $1,500 on charity in a month. Of course, the money spent on clothes could be reduced, but we will give Zooey this one, with all the red carpet and Hollywood events she has to attend.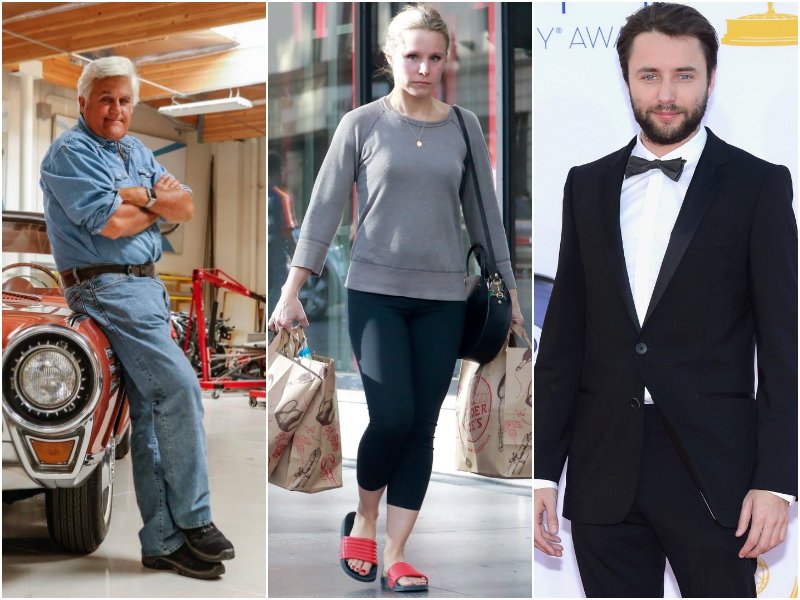 7) Save a portion of your paychecks
The Tonight Show made Jay Leno a million bucks and more, but he still understands the value of saving from his paychecks. He said that he learnt this trick from the two jobs he had as a kid, spending from the income of one job and saving the other paycheck for the future. And he continued this habit when he got famous, money from his stand up comedy gigs were spent, while the entire paycheck from the TV show went into his savings bank account.
8) Make use of those coupons 
Veronica Mars actress Actress Kristen Bell has been in showbiz long enough to make herself a lot of money, but she just cannot stop loving her coupons and usues them unabashedly, particularly in Bed, Bath and Beyond. Carrie Underwood, country music superstar is another mega-fan of coupons.
9) Using public transportation is good for your wallet
Mad Men actor Vincent Kartheiser can most certainly afford a car, given all the big paychecks he collected from the show. But being a New Yorker, he hates driving and waiting in the traffic, which gives him a lot of stress. Instead, he loves taking the bus or train, where he can rehearse his line, practice his speech and even work on some exercises!
10) Stars enjoy freebies, why shouldn't you?
When Desperate Housewives actress Eva Longoria married Tony Parker, her wedding cost about $1.5 million, but she did manage to save some money on goodie bags that were handed out to her guests. The actress got tons of freebies from L'Oreal (a brand she endorses), Cole Haan and Bebe. Even when Longoria is not need in need of these freebies, she still picks them up for her friends and family to use.
So now that you know how the stars save their money, which of their frugal habits are you going to adopt?
More in Investments & Savings