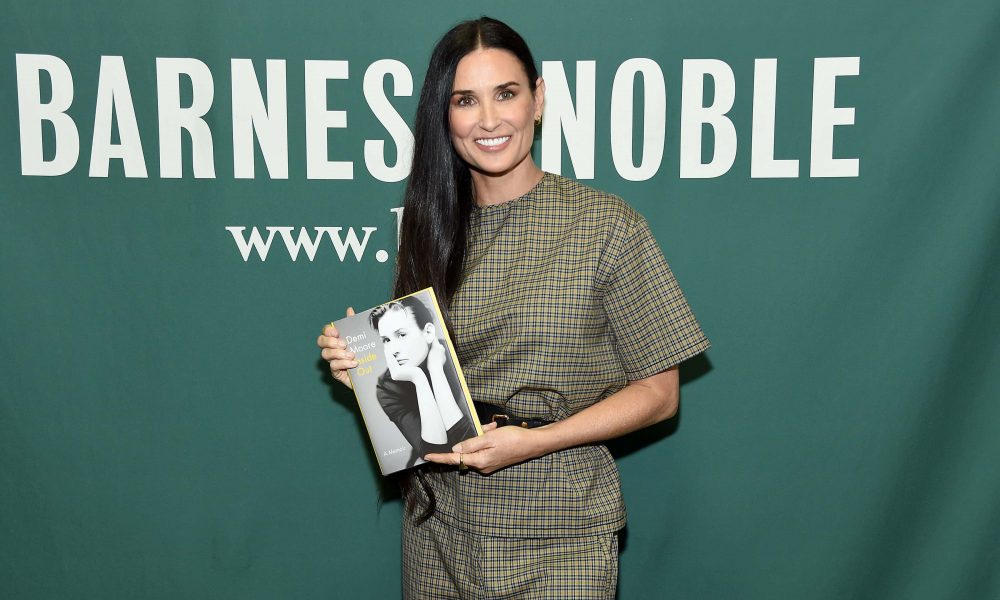 Demi Moore's Bombshells and Shocking Claims from Her Memoir Has People Talking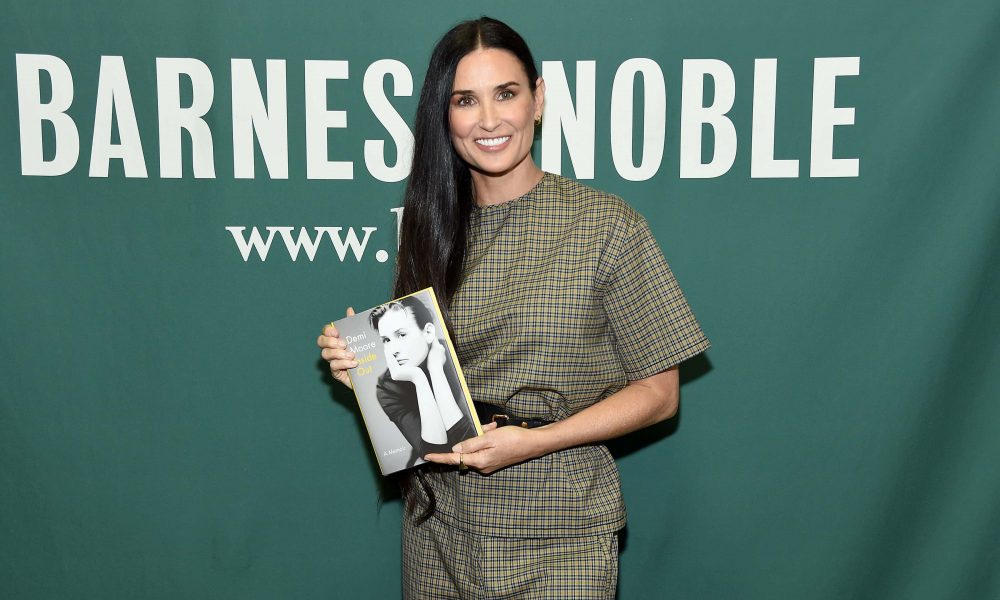 Demi Moore writes on addiction, her failed marriages to actor Bruce Willis and much-younger actor Ashton Kutcher and indecent assault in her memoir titled 'Inside Out', that hit the shelves on 24 September, 2019 but many of the book's most disturbing revelations were outlined in her interviews she gave when promoting the book. Moore, 56, is excited, but yet feels very vulnerable as there is neither any cover of a character nor is it somebody else's interpretation. Some of the reported huge bombshells mentioned in the Times are:
Not an easy life…
As per her interviews, the memoirs begin by recording her childhood's nomadic years moving around the country, before the family settled in southern California. In the book, Moore writes about her traumatic bodily violation when 15 and moving out of her mother's house later, after a year. In those pages, Moore writes at length about raising her three daughters, balancing her career, and her three marriages, including her failed relationships with former husbands Die Hard's Bruce Willis (from 1987 until 2000) and That 70's Show's Ashton Kutcher (from 2005 until 2013). Moore writes that Willis said that her career took away a lot of her time from their family, and he was reported to have told her that he was not very sure if he wanted to remain married. The couple share three daughters Rumer, 31, Scout, 28, and Tallulah Belle, 25.
On what went wrong in her relationships
Moore confesses having suffered from a heartbreaking miscarriage when she was dating Kutcher, and he later even cheated on her. After her split from Willis, Demi began dating Ashton in 2003. As she was 15 years older than him, Moore felt that this union was sort of a do-over, and she could just travel back in time to experience being young once again with him, much more than she ever was able to experience it when she actually was in her twenties. Moore conceived after Kutcher began dating her but she lost her child, a girl, six months into the pregnancy. She would have liked to name her Chaplin Ray.
On abusing her body and rehab
After the couple got married in 2005, Kutcher and Moore were said to have tried out various fertility treatments, but unfortunately, she began abusing Vicodin and drinking heavily. Vicodin contains hydrocodone and is addictive, being the most popular prescription pain-killer in USA. The actress had a seizure while partying with daughter Rumer at her Los Angeles home in January 2012 and had to be hospitalized before being admitted to rehab for her addiction issues and a previously known eating disorder. The couple split up when Moore confirmed that Kutcher had been cheating on her and divorced in 2013. Moore confessed in an interview that a part of her life was clearly unravelling out of control and reports that she is now sober. Moore laments that she had no career left nor any relationship.
Not without her daughters
Speaking to the News outlet, about her mother's memoir, Scout, Moore's daughter said she was extremely proud of her mom for putting on a brave face and kept doing all these things for them even though she just existed in survival mode. Rumer added that children grow up idealizing and thinking that parents are some sort of flawless Gods. Obviously, as children grow up, they tend to realize that their own parents are also just people.
More in Top Bank Accounts