The Most Expensive Restaurants In the World
When choosing restaurants most of us decides after taking several factors into consideration, including the quality, the style of the food and the location. The price mentioned on the menu is a factor for many people, but some do not consider this as an issue at all. 
Many people across the world are prepared to have their meals in places where the prices are exorbitant because they are prepared to eat regardless of the cost. The price of a meal out here is close to a mortgage payment or two, and that's a lot of money for a few hours of bread and wine. Let us look at some of the most expensive restaurants in the world. 
"A restaurant on the moon could not have had less atmosphere."
Geoff Dyer
SubliMotion, Spain 
SubliMotion tops the list among the most expensive restaurants in the world by charging $2173 per person. This restaurant is located inside the Hard-Rock Hotel in Ibiza. At just over $2000 per person for a few hours of dining, you can believe that they experience is one that only the wealthy can afford.

However, if you are intent on blowing your savings on this experience, you can expect a 15 to 20-course meal, which is based upon the art of molecular gastronomy. You also get a sensory experience when the meal is combined with the music, visual stimulation, art and high-tech headsets. The reviews for SubliMotion are stunning but for the kind of money, you are going to spend, they may as well be. 
Aragawa, Japan 
If you happen to be in the Shinbashi district of Tokyo and want to have the finest steak the Aragawa should be on your list. At $370 per person, you could perhaps get an impression that it would be relatively easy to get a table, but you could be rather surprised to understand that it can take months or even longer get a reservation.
The reason behind the delay is because the Wagyu beef is available from just one local farm and the process to raise the cattle are long and painstaking leading to the higher prices being charged. People who have visited the Aragawa have never mentioned that it wasn't worth the price.

Restaurant Gordon Ramsay, London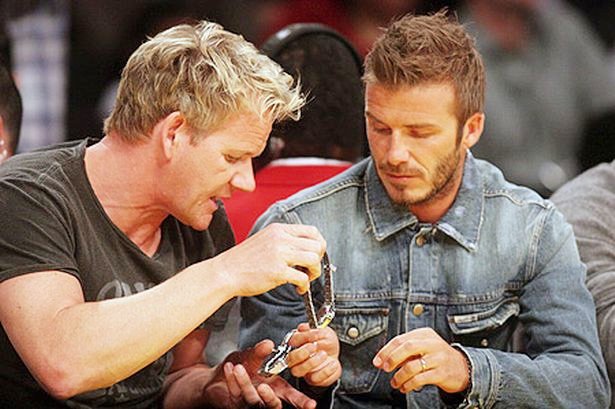 Compared to the SubliMotion and the Aragawa a meal at the restaurant Gordon Ramsay in London would look like a bargain unless you factor in the cost of the wine, tip and other additions, and you can be looking at around $500 for a meal for two.
Gordon Ramsay is known as an infamous chef who is popular for his Hells kitchen but the three-course meal which is offered at $178 per person consists of modern French cuisine and includes roasted veal, pan-fried sea scallops, Cotswold lamb and sautéed Foie gr as. Worried about Gordon Ramsay and his infamous temper? We suggest you don't worry because you are unlikely to see him make an appearance. 
Masa, New York City 
At $600 per person Masa is not just expensive but is often believed to be overpriced and just the place for Hollywood A-listers and businessman. This is a Japanese restaurant opened in 2004 by renowned chef Masa Takayama. You can expect to pay $45 for a single scoop of ice cream, $60 for grilled scampi or $240 for maki rolls. Want to know what's the specialty? The food is just good but even better is the company. A number of people visit this restaurant just to rub shoulders with the elite and to make a point. This place is a regular for the rich and famous even though it may resemble as a luxury for the average individual. 
"The owner of the Agut d'Avignon had the air of a 1920s dandy who had ruined himself with one mad night of gambling at baccarat and had only been saved by this restaurant, which he seemed to cherish as if it were his wife or a good fountain pen."
Manuel Vázquez Montalbán
If you have the money to spend and believe in having a great time out, you can choose one of the restaurants mentioned throughout this discussion. You can spend your money confident in the knowledge that you are going to return satisfied and contended you have had a gastronomic delight which you are likely to forget soon.  
More in Luxury & Life Style