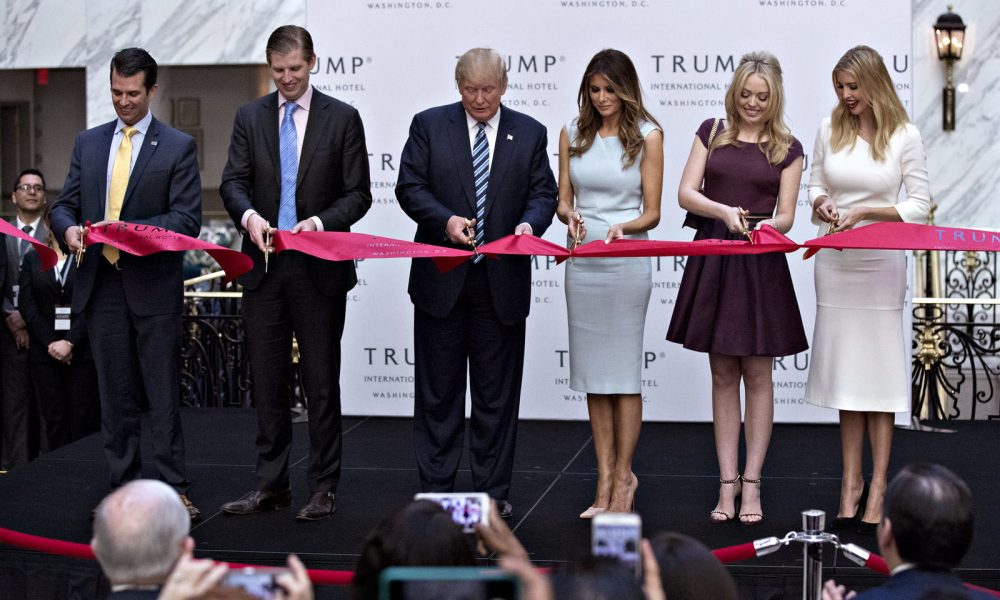 People Can't Wait for These Luxury Hotels to Open Their Doors in 2020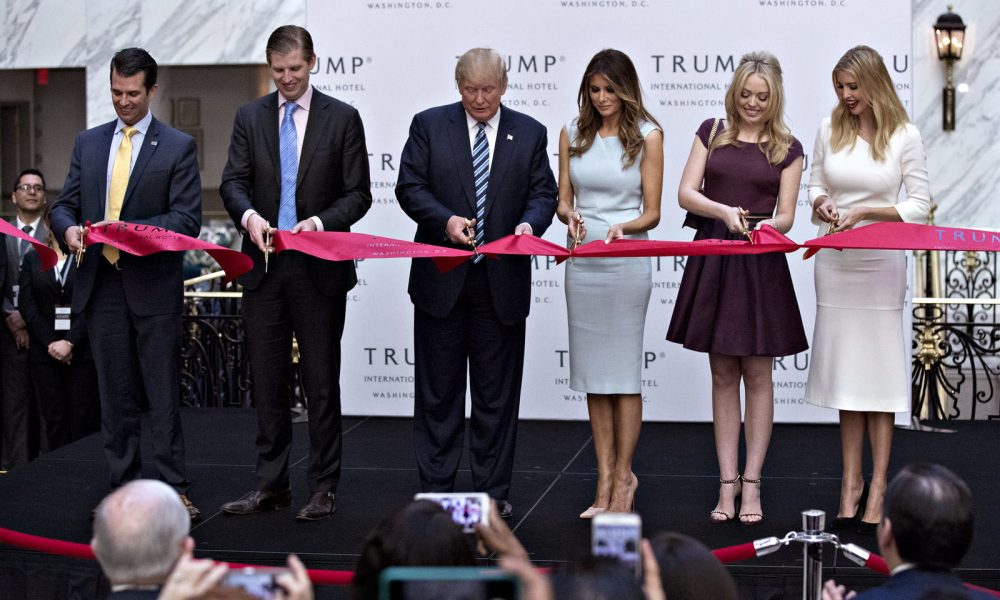 New Year's resolutions are made by all including the luxury hotel industry. Instead of diet change goals or finding love, the sectoral goals in 2020 for guests, aim at providing memorable overnight experiences, and the best is yet to unfold. Whether seeking towering structures in the city centre or fabulous wine country escapes, 2020 promises an impressive real estate roster. With firm resolves to better your life, you have no time to review the offers. Editors at Forbes Travel Guide have critically reviewed and prepared a list of great hot spots for 2020.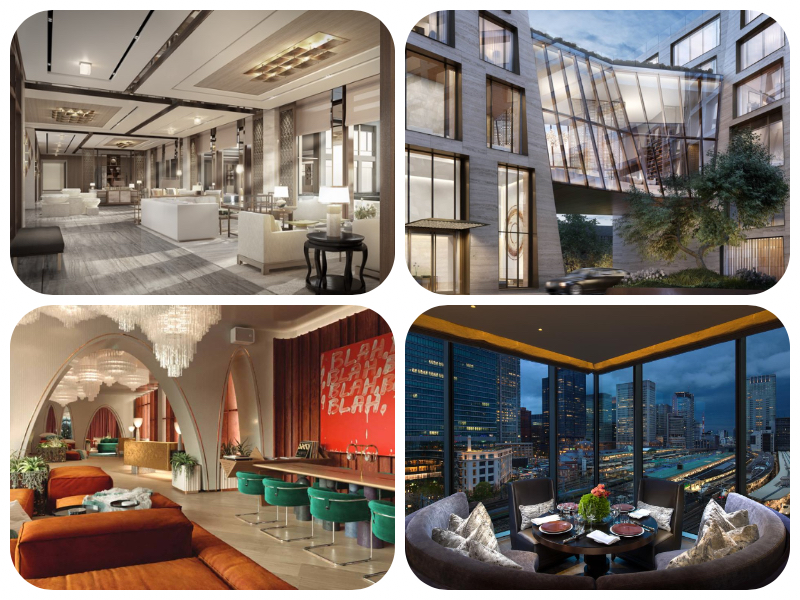 Capella Bangkok
A brand famous across Asia and Europe since 2002, Capella opens in Bangkok in early 2020 with an Auriga Wellness spa, a 101-suite-and-villa beauty with four chic dining options, and magical views of the Chao Phraya river.
Six Senses New York
The first Six Senses hotel in North America with contemporary stylings, twisting tower design and posh location between the Hudson River and High Line, turns heads in Manhattan when it opens in 2020.
Virgin Hotels Las Vegas
Hard Rock Hotel and Casino shuts its doors in February 2020, and re-opens with over 1,500 rooms, 60,000 square footage of gaming area and a five-acre pool area. Richard Branson dreams to get people into other orbits, but this amenity-filled Earth-based wonder reassures us.
 Four Seasons Hotel Tokyo at Otemachi
Tokyo's second Four Seasons hotel atop six floors of a 39-story structure, has 193 suites and rooms soaring up to the skies, has five regal restaurants and bars and a top-floor luxurious spa is suited to face the Imperial Palace.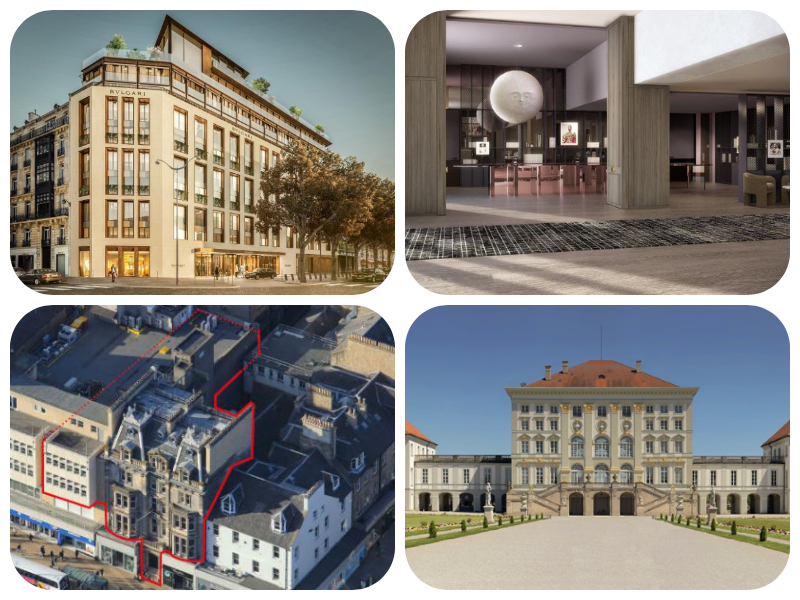 Bulgari Hotel Paris
In 2020, the Italian luxury brand is all set to make its Paris debut with the 76-room Avenue George V hotel having a see-and-be-seen bar and restaurant and a social media share-worthy courtyard garden.
The Londoner
At the heart of London's West End, this 350-room property opening in June 2020 will be one of the world's deepest buildings with six subterranean levels, a spa, a rooftop bar and two private screening rooms, all maintaining a with a sustainably-focused stay.
100 Princes Street
The U.K.-based Red Carnation Hotel Collection marks its Scotland debut with the refurbished former private Edinburgh club. The future boutique address opening late 2020, has uninterrupted views of the city's famed castle.
The Langham Munich
This refurbished 490-acre estate outside Munich, is your regal home-away-from-home. Debuting in February 2020, this three-story Bavarian beauty has four bedrooms, three living rooms, an elevator, gorgeously landscaped gardens with two wine cellars, a home cinema and Nymphenburg Palace views.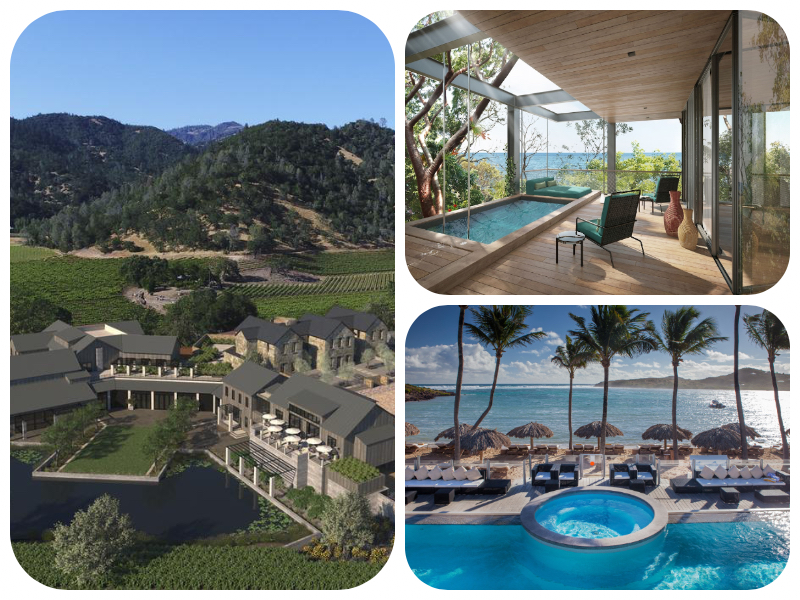 Four Seasons Hotel Napa
The working winery Napa resort overseen by veteran vintner Thomas Rivers Brown, allows participation in the winemaking process, savour tastings or dining in the barrel room. Then you retire to the modern farmhouse-style dwellings, with a cozy fireplace, wine refrigerator, and terrace/ balcony.
One&Only Mandarina
This One&Only blends into the Mexican jungle landscape along white sand, with its 104 wood-filled tree-houses and cliff-top villas with private pools. A celebrity chef, The Plateau's tree-lined alfresco bar and water adventures from the hotel's jetty are available.
 Le Guanahani St. Barts
Hurricane Irma destroyed this St. Barts hotel, but next October, it reopens with beachfront suites, a Kid's Club with educational programs, a restaurant with panoramic island views, an outdoor area, an infinity pool and spa with new treatments and a gym.
More in Luxury & Life Style