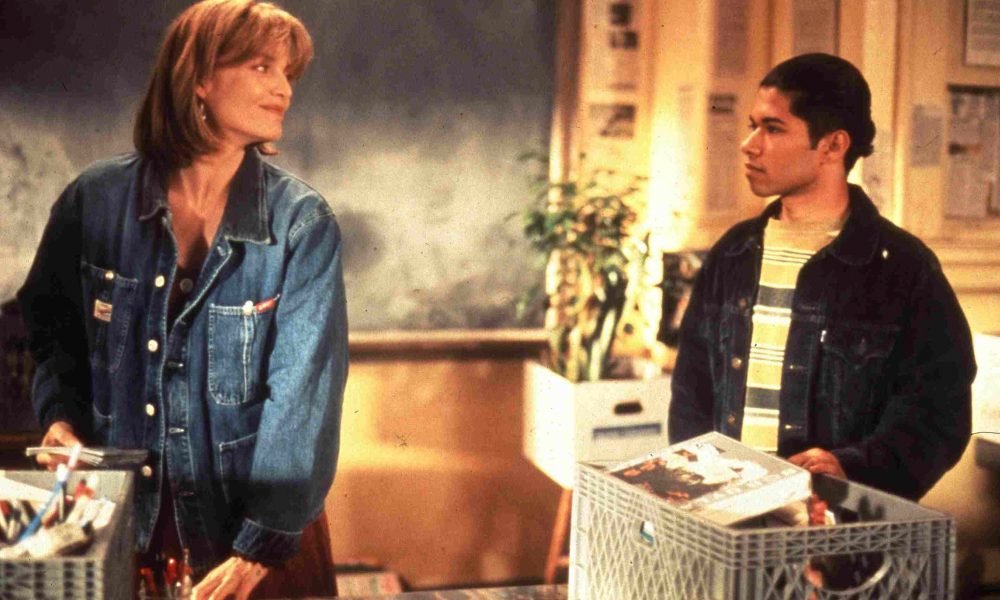 Why More Techers Are Turning To Crowdfunding To Run Their Classrooms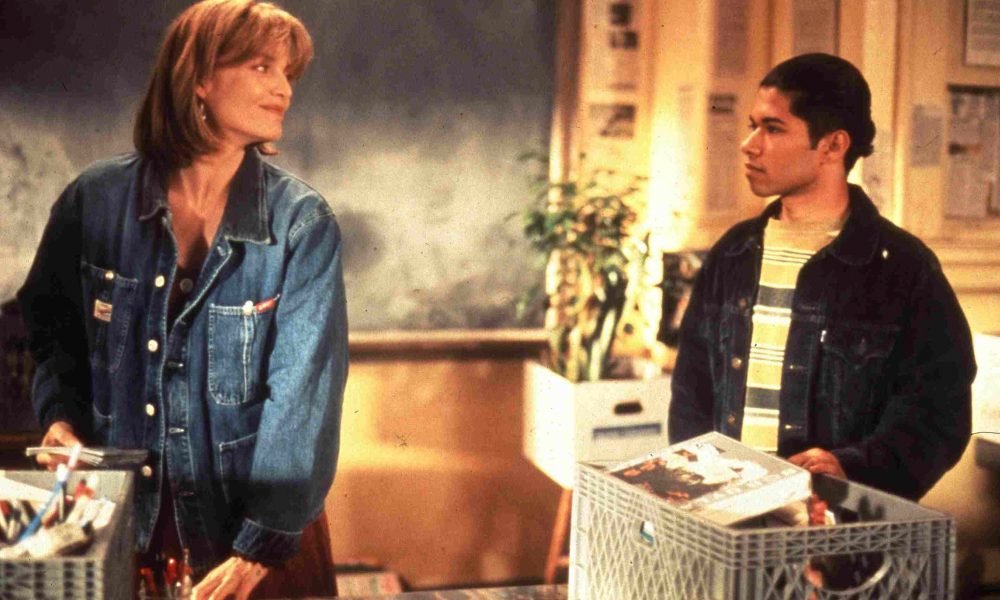 In the new Millennium, Americans were slowly coming to terms with eBay and Amazon. Cyber shopping was unheard of and securing project financing through crowdfunding sites online too bizarre to comprehend. Today the crowdfunding platforms are more well known than ever, and school teachers particularly are gravitating towards them. Without fanfare, an education crowdfunding site DonorsChoose.org was then founded, to help teachers to pay for books, supplies, and field trips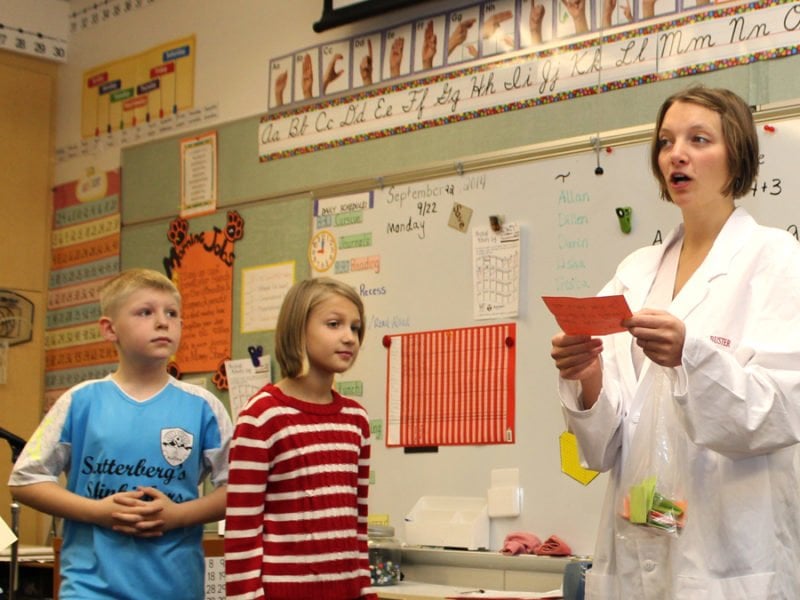 Over 72,000 projects had been posted by 3 August 2018, on the site enabling teachers to raise funds for books, clothing for students, etc. increasing from 23,599 in 2015 and 39,391 in 2016. The people can choose campaigns worthy of support like school projects and classroom supplies for educators facing a cash crunch. After full funding closure, materials are sent straight to the particular teacher's school. A soon-to-marry teacher in Utah desired shoes and warm coats for her homeless students in lieu of wedding gifts and over a thousand coats were donated. Laurissa Kovacs, a teacher from Oklahama, received over $50,000 in donations after she posted an image of a classroom chair which was broken on Amazon Wishlist, to show the school's desperate need for furniture.
In 2018, educators went on a nationwide strike for better pay, since tight school budgets have slashed more than just teacher salaries. The educators' growing dependence on various crowdfunding sites,wish lists and grants reveal that teachers are willing to pay for essential classroom supplies and that education is underfunded. Beyond providing basic materials like pencils and paper, schools fail to provide more for students. This curbs innovative approaches to teaching and incentives for success for teachers without supplemental resources. Teachers do buy much of the classroom supplies as also providing for students' needs such as food, clothing and eyeglasses.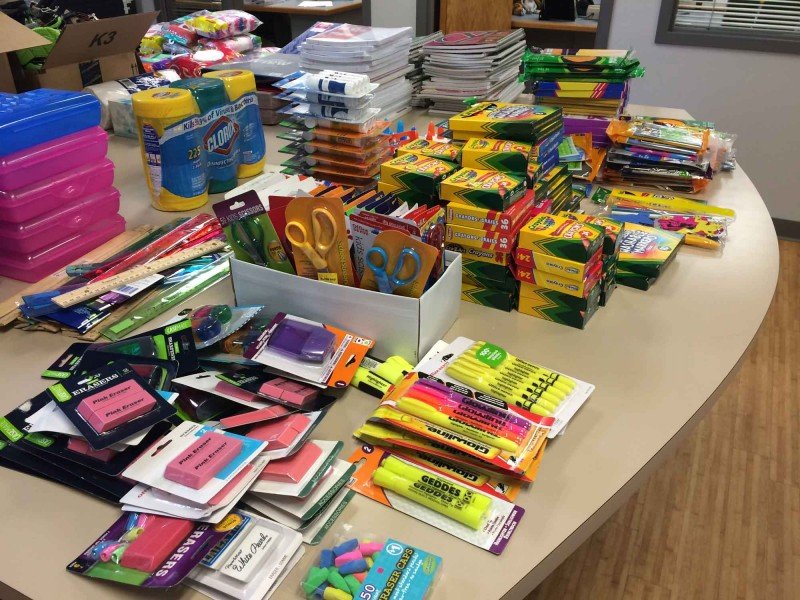 Almost all teachers tend to spend from their pockets for classroom supplies
Donors Choose funded one million projects in January 2018 and in March 2018, Ripple, the cryptocurrency company, spent $29 million to fund all on-site projects. At the same time, a science teacher named Ralph Gomez, at LA's Academic Leadership Community School spends $600 only on school supplies annually, on cups, scales, sugar, laboratory equipment, plants, markers, pencil sharpeners and rulers.  He had posted multiple projects on Donors Choose but Ripple's gesture helped Gomez keep his biology classroom fully stocked.
A survey by National Center for Education Statistics (NCES) and it's report in May, 2018 revealed 94 % of teachers used their own funds for school supplies. The survey of NCES of teachers in the District of Columbia and all 50 states found an average of about  $479 was spent on requisite classroom materials with 36 % teachers spending between $251 and $500 on needful supplies, while 44 % spent $250 or lesser.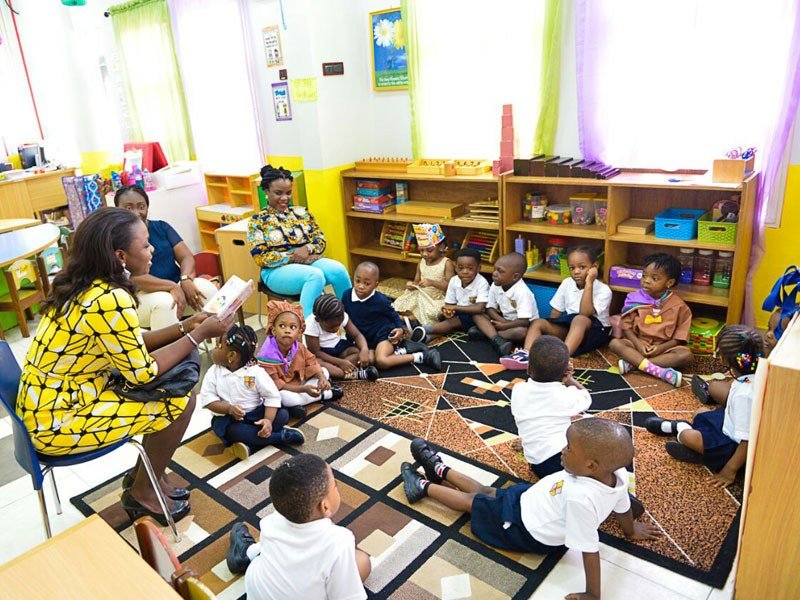 The NCES found educators in most low-income schools spend more. A Scholastic Survey in 2016 revealed that the teachers have more classroom expenditure at schools with socio-economically challenged students. Further it reported that teachers in most high-poverty schools spent about $672 on supplies on an average, when compared to teachers in schools classified as low-poverty, who spent $495 on average. More than 4,700 teachers took part in this Scholastic survey.
Most students at the Los Angeles District qualify for reduced or free lunches. Through Donors Choose, he could raise funds to send a group of students to Southern California's Catalina Island for observing it's marine life. According to Gomez, the trip costs upwards of $10,000 for 30 students, with crowdfunding providing the flexibility of teaching more interactively rather than merely lecturing.
Paltry Federal Government reimbursement to Teachers for classroom expense
Teachers bear significant financial burdens but the federal government fails to reimburse them. Just last year, the US Senate had passed a bill which would have allowed educators to deduct a maximum of $500 spent on purchasing classroom material from their taxable incomes, which is double of the amount of the existing permissible deductions. The White House passed a bill eliminating the entire deduction! The compromise between the 2 legislative bodies left the deduction @ a paltry $250.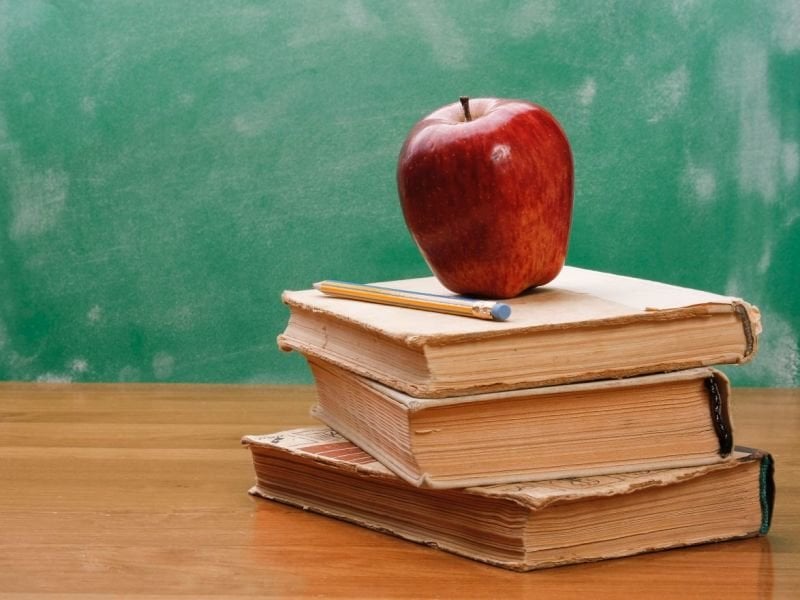 English teacher Kristin Gifford from LA was not amused, as she spent $1,791 last year from her own pocket, on classroom supplies, furniture and books for ninth-grade students at the same school where Gomez teaches. Gifford used crowdfunding sites earlier but now uses non-profit platforms like First Book for reading materials for students at discounted rates and free furniture donated by Craigslist users. Besides education supplies, Gifford attends conferences and annual conventions with the school paying only registration charges while airfare and all other expenses are paid by her. Her case is no anomaly as all school teachers at her school and elsewhere, hustle to get classroom materials for their students.