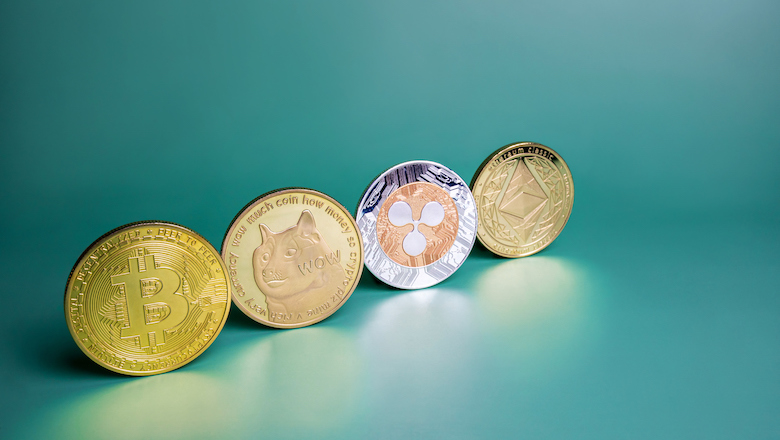 Cryptocurrencies Find Fans in These Celebrities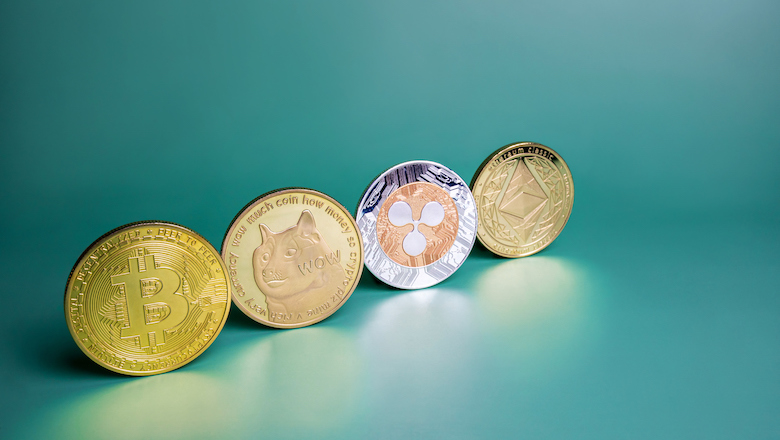 Without even including Dogecoin, the cryptocurrency space is immensely popular with early supporters, developers, and top celebs who have promoted these. Several celebs have invested in cryptocurrencies recently, with non-fungible tokens (NFTs) opening up celebrity-endorsed digital assets to high levels. Blockchain areas like decentralized finance (DeFi) are supported by influential celebs like Elon Musk and Mark Cuban. Such overtures from the rich and famous are not new and celebrity involvement meant a bull run was near in 2017, with a different scenario in 2021. We discuss prominent cryptocurrency / blockchain supporters and their impact on the industry.
Gene Simmons: Dogecoin and Cardano
The frontman and bassist of KISS, Gene Simmons, the popular rock band, was an avid fan of Ethereum's rival Cardano (ADA). Simmons tweeted his reasons for purchasing these ADA tokens, which was less than a dollar then, making it affordable. CryptoTwitter thrashed his logic, but the rock icon bought $300,000 worth of ADA and praised co-founder Charles Hoskinson for cryptocurrency acceptance and financial inclusion in under-served regions in Africa, warning his followers not to make investments based on celebrity endorsements. Simmons announced himself as God of Dogecoin having bought "six figures" worth of joke currency.
Snoop Dogg: Bitcoin, Dogecoin and NFT
Iconic rapper Snoop Dogg has been an early Bitcoin supporter, and among the first artists to accept BTC payments for album sales and in 2021, he helped amp up the bull run. Snoop's fellow rapper 50 Cent is also in the club. He made headlines having earned millions after accepting 700 Bitcoin for album sales and then forgetting about it in 2017.
Honorable Mentions
Elon Musk: Dogecoin and Bitcoin: Musk may be a major supporter of Bitcoin, and meme crypto Dogecoin (DOGE).
Logan Paul: NFT and Bondly: a controversial YouTuber, content creator, and influencer, also got wind of the NFT craze and took his first dip into the market with the launch of his own NFT.
Mark Cuban: Bitcoin, DeFi and Ethereum: the Billionaire is the owner of the NBA team Dallas Mavericks, a star in the TV series Shark tank, but a controversial figure in crypto space.
Scores of celebs now mint their own NFTs, including Lionel Messi , Luis Suarez, Mike Tyson, Floyd Mayweather, Ashton Kutcher, Jamie Foxx, Maisie Williams, Gwyneth Paltrow, Gary Vee, Paris Hilton among others.
Celebrity crypto endorsements gone bad
In 2017 with boxing champion Floyd Mayweather and music mogul DJ Khaled, both shilled Centra Tech, a Miami-based cryptocurrency company offering crypto-based financial products such as debit cards. Sohrab Sharma, the owner was sentenced to eight years for illegal initial coin offering. US Securities and Exchange Commission charged Floyd and Khaled for undisclosed involvement in the project.   Actor Steven Seagal settled with SEC after shilling a fake Bitcoin project.  John McAfee, the wild man of crypto made an estimated $23 million for illegally promoting ICO projects in 2017-18. He was arrested by DoJ for unlawful promotion of crypto securities, and is jailed. Tron is another crypto project with unethical marketing campaigns, paying influencers and celebrities not well-informed about crypto to promote TRX. Tron paid Lohan Lindsay, Amanda Cerny and Ne-Yo, to shill TRX on Twitter. Lindsay Lohan was paid via Cameo to state that Ethereum will touch $10,000 and Bitcoin, $100,000 this year. So far she's right!
More in Investments & Savings