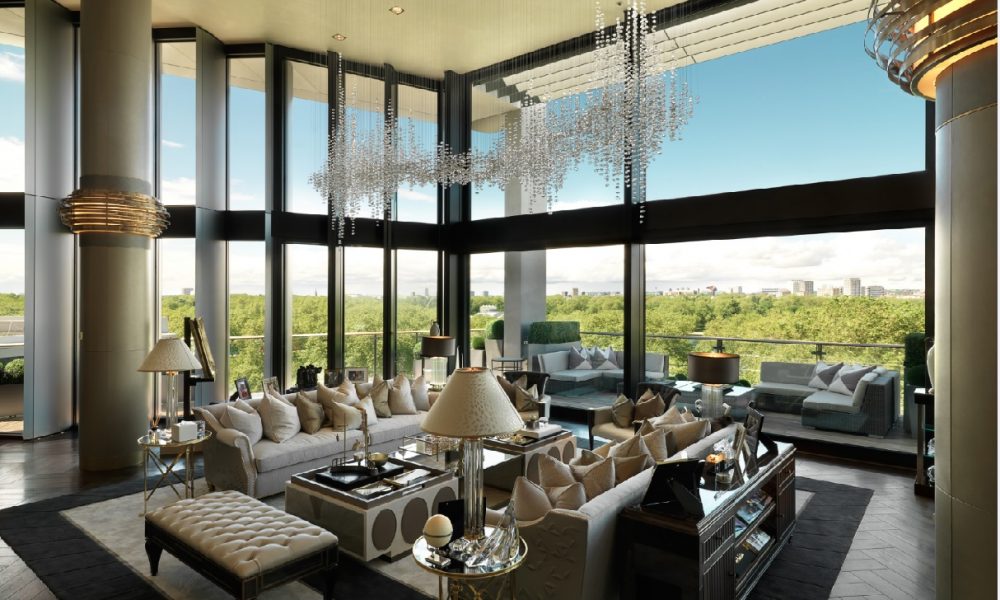 $247 Million – That's How Much London's Most Expensive Penthouse is Listed for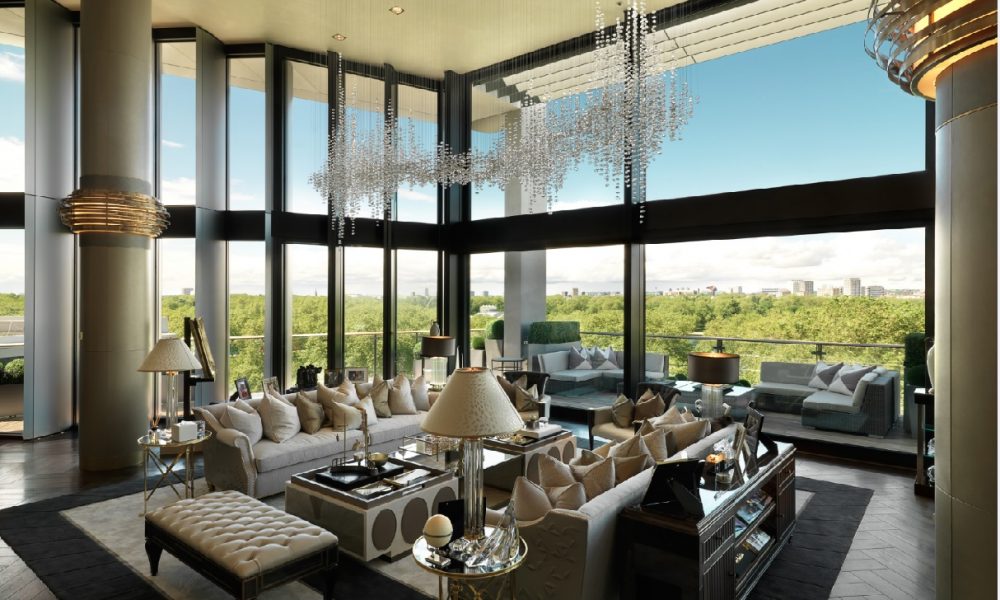 No public real estate property listing is publicly available for Penthouse B in London's uber-luxury high-rise, the One Hyde Park. The large 18,000-square-foot apartment formerly owned by real estate moghul, Nick Candy in the ultra-exclusive Knightsbridge section is offered for sale for $247 million as a whisper listing. The flat, spans 2 floors measuring 9,000 square feet at each level, with five bedrooms. Details of the secretive sale are only being shared by brokers to potential buyers by word-of-mouth advertisement or was discovered in a random article. The apartment building at One Hyde Park contains London's very expensive apartments.
The whispered price tag is about $247 million or over $13,700 per sq. foot. Candy and actress Holly Valance, his wife and their two daughters resided there for five years. One Hyde Park is very high-end as it houses Europe's biggest Rolex store, adjacent to the McLaren auto dealership with shiny and expensive supercars. The building was erected CPC Group, which was owned by Candy's sibling, Christian Candy and former Qatar PM Sheikh Al Thani's company Waterknights. The interior design is by, Candy & Candy, his brothers' firm.
Is the Timing Right?
Candy aspires to capitalize on inbound interest and the pent-up demand from foreign buyers as Covid restrictions have eased and international travel resumes. While the asking price is mind-boggling high, a humble 14,000-square-foot, under-construction penthouse at One Hyde Park was sold for $157 million. Taxes and the build-out fees enhance PH-D costs, which is smaller than Candy's, to the $226 million range. Despite the pandemic, many residential sales above $10m took place in London in 2020 than in other global markets as London saw $3.7 billion in transactions exceeding $10 million, beating Hong Kong and New York. Above $10M transactions rose by 3% in 2020, while Hong Kong and New York saw rates fall by 27% and 48% respectively. The price of Candy's residence places it in the ultra-prime market, for properties exceeding $25 million. In 2020, 31 sales of exclusive London properties, took place, placing London atop the real estate market, transactions-wise for the first time in 5 years. Hong Kong dropped to take the second spot with 23 transactions exceeding $25 million, beating Los Angeles to third, with 16 mega-sales.
What is the Hype about?
Candy's penthouse is offered fully furnished but artwork is excluded. The reception room has double-height ceilings with a shining wave of Swarovski crystals, all suspended from the ceiling and is both a sculpture and a chandelier, with hundreds of individual crystal strands illuminating the room. The reception room has a fresco-covered wall with a glass fireplace. One wall displays a fresco of the London cityscape and the network of paths in the park below. The artwork centre has a large glass fireplace. The bedrooms boast two identical bath fixtures were made by French glassmaker Laliques, finished in Nero Marquinia marble. In the woman's bath, black marble floors contrast with white Statuario marble laid walls, while the male bath colour scheme is reversed with black walls and creamy white floors. The formal dining room seats 10 and is finished in stainless steel and mirrored glass with a hidden champagne room. The penthouse and two wraparound terraces deliver superb views of London's most famous royal parklands, spanning 350 acres.
More in Luxury & Life Style