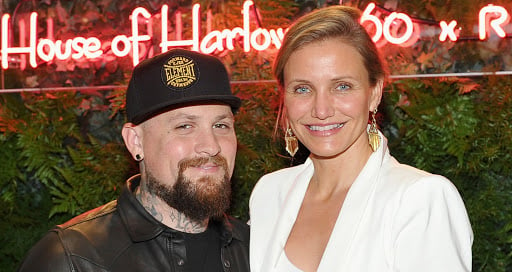 Why Cameron Diaz Calls her Super-private Marriage "Weird"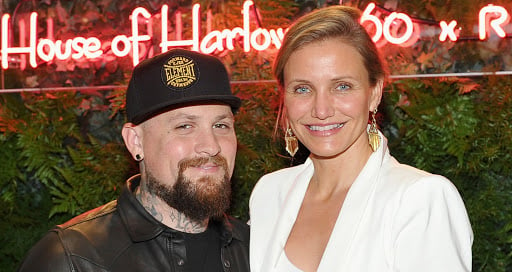 We bet you didn't know that that Charlie's Angles actress Cameron Diaz and Good Charlotte rocker Benji Madden have now been married for over four years. The couple first began dating in May 2014 and got hitched in an intimate ceremony on January 5, 2015. As she is among Hollywood's most beloved celebrities, it's odd to think that fans do not know much about Cameron's marriage with Benji, who is a guitarist for the popular band Good Charlotte.
Following a high-profile and very public romances with Jared Leto, Alex Rodriguez and Justin Timberlake, which dominated the tabloid headlines for many many years, her relationship with Madden, who is also the twin sibling of pal Nicole Richie's husband Joel Madden, has been very low-key, and that's exactly how she wanted it. It was very much about Diaz finally being able to relax after two decades of just working non-stop in the entertainment industry and traveling all over the world, jumping from one job to another. She quit acting in films from 2014 onwards. Madden is a lucky man himself, having found a stable partner after his own series of high-profile relationships and romances with Katy Perry, Holly Madison, Paris Hilton, and Australian star Sophie Monk, to whom he was once engaged.
Though not posting very often about his wife on social media, Benji dedicated a sweet Instagram post to her on her 46th birthday in August. In 2015, Diaz and Madden were married in front of 100 guests, right at her home in Beverly Hills, with sister-in-law Nicole and best friend, actress Drew Barrymore, being the bridesmaids. The ceremony was held right in their living room in front of friends and they even had a little party in the backyard on the tennis court. It was deliberately kept low-key.
On the professional front, Diaz is focused on wellness, writing two books about health and aging with Sandra Bark. She enjoys vacations with family and friends, and she recently made a romantic summer trip to Italy where she declared herself and her husband as being perfect enough weirdos for each other.
More in Luxury & Life Style