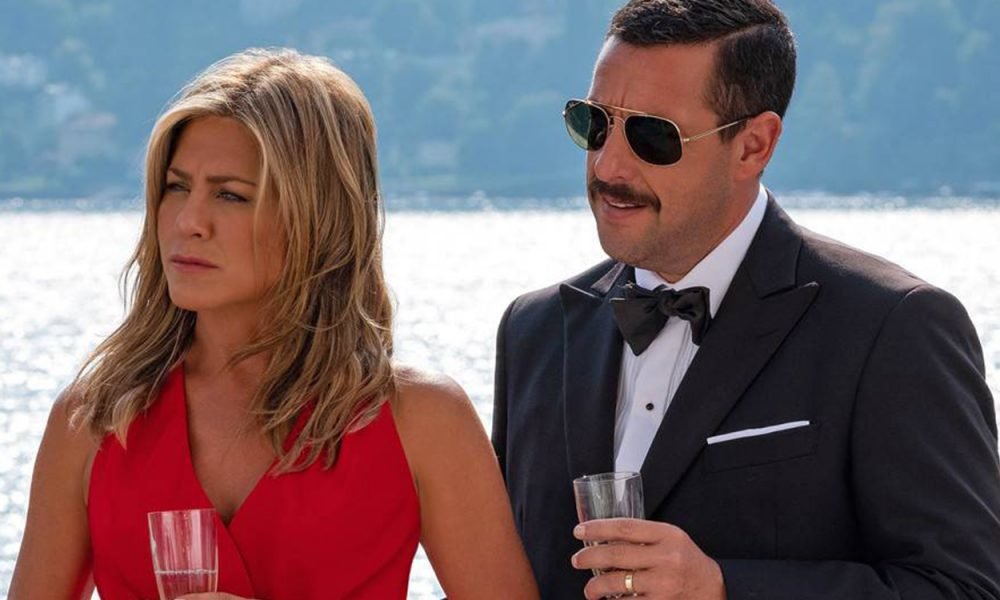 Jennifer Aniston and Adam Sandler Finally Reunite for a Netflix Movie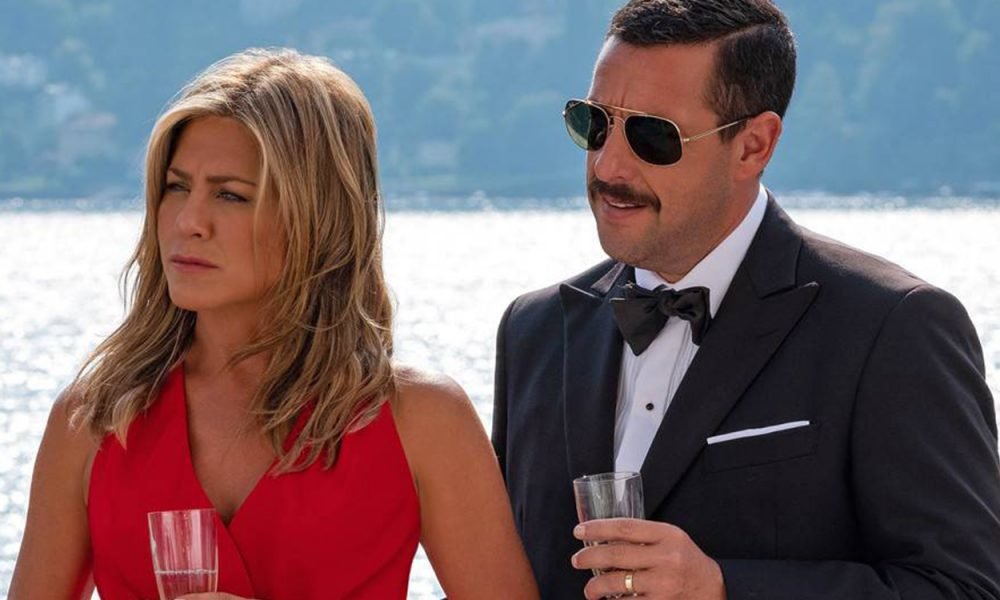 Jennifer Aniston and Adam Sandler are finally reuniting for a new movie, and this time, they are about to solve a murder mystery! You may remember the two being together in the hilarious comedy movie back in 2011, Just Go With It.  The two actors clearly have chemistry together, which is why they are cast together in Netflix's Murder Mystery.  Being great comedians, we can only expect the new movie to have the audiences roaring with laughter.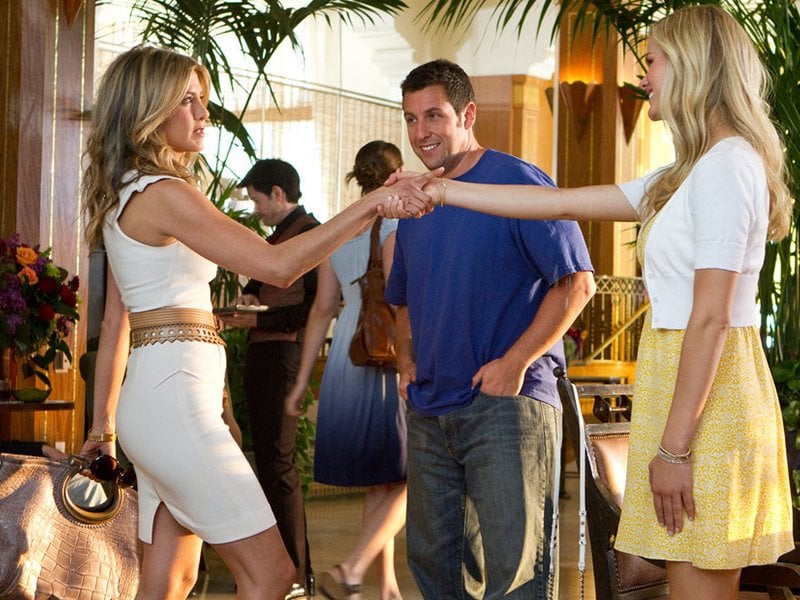 In the movie, the two play husband and wife again. Well, they weren't really a couple in the beginning of Just Go With It, but they ended up getting married by the end of it, so it still counts.  In Murder Mystery, Sandler plays a New York cop, who promised his wife, played by Aniston, a grand European vacation. He finally fulfills that promise, and while on the trip, they were invited onboard a yacht belonging to an elderly billionaire, as they are hosting a party.  The billionaire ends up dead, and the American couple become murder suspects.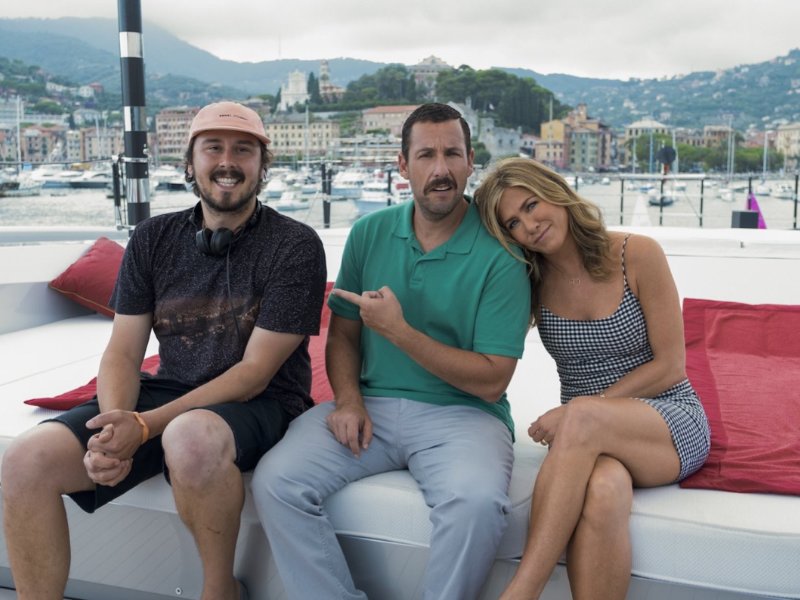 We can just imagine Aniston and Sandler dodging authorities with their hare-brained schemes.  Netflix released some photographs from the movie, with one showing the two joking around, most probably aboard the "billionaire" yacht.  Another shot shows them on the streets of some beautiful European City (we are guessing Italy), casually dressed, with another co-star, Luis Gerardo Méndez, and they seem to be on the run.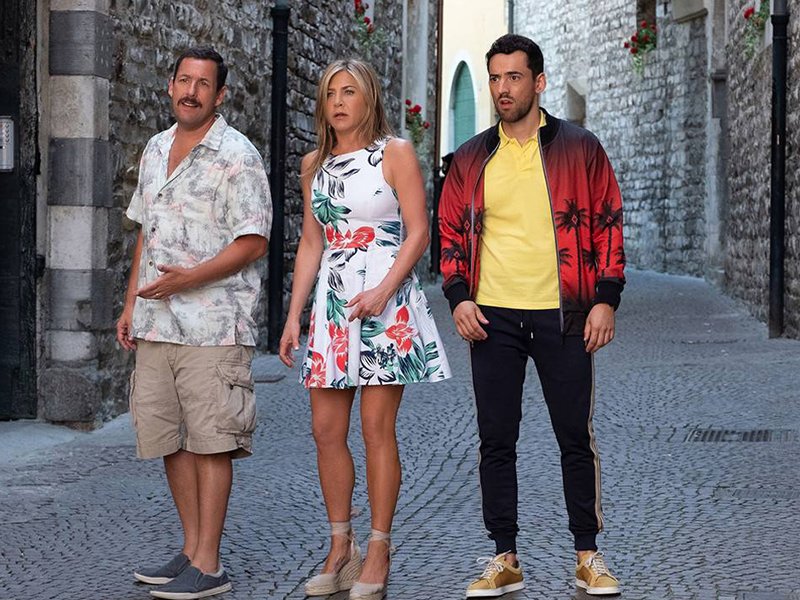 Aniston and Sandler have been friends ever since they acted together in Just Go With It, and it seems that the Friends actress was Sandler's personal choice for his leading lady on this movie. Aniston was last seen on Netflix's Dumplin' in 2018, and in 2017's The Yellow Birds. It seems the actress has been doing one film per year in the recent years.  On the other hand, Sandler recently had massive success with his Netflix movies The Ridiculous 6 and The Do-Over.
More in Luxury & Life Style