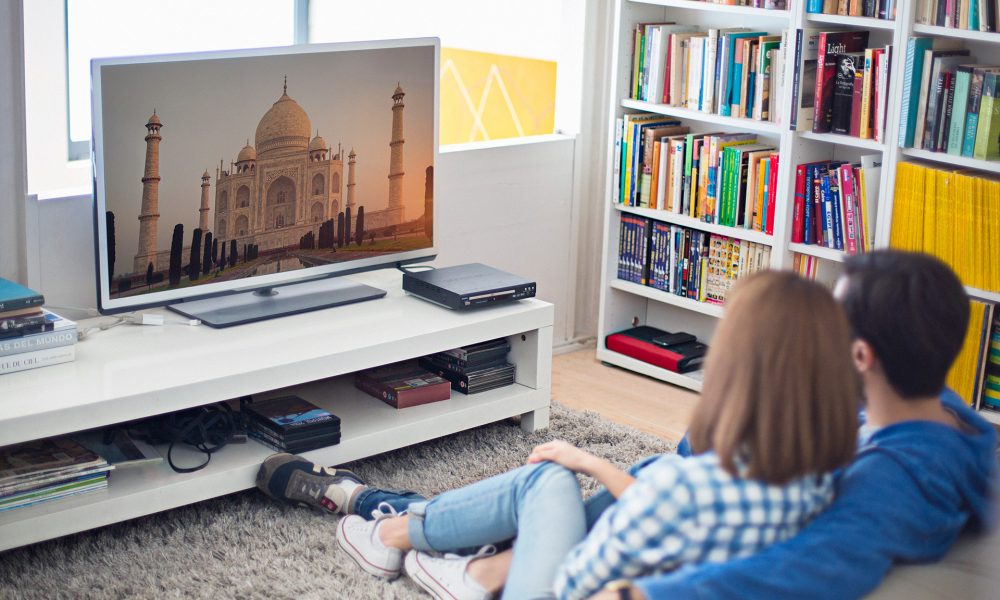 Check Your Old DVD Collection NOW! It May Make You Rich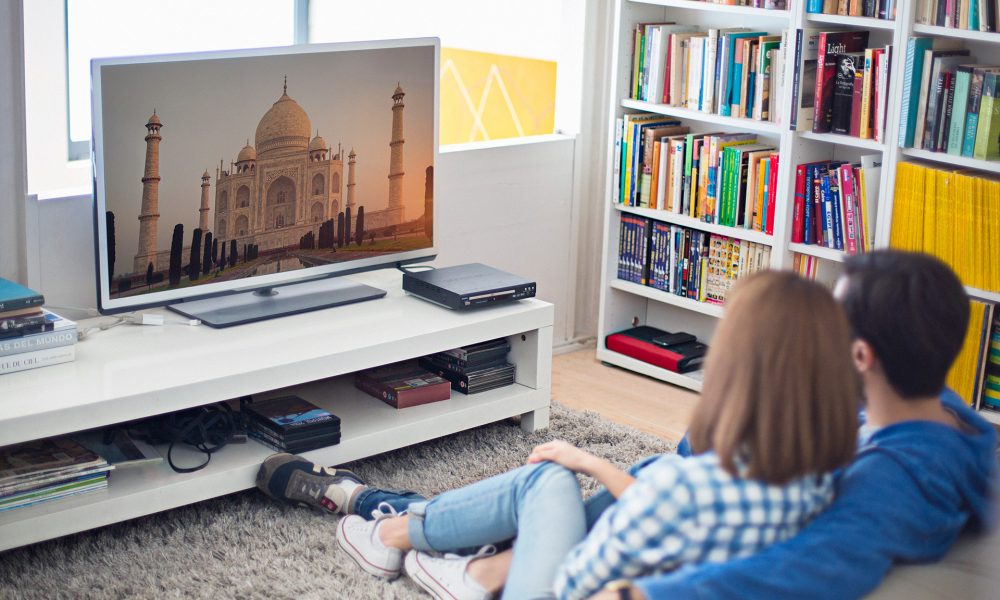 Digital video discs, or DVDs, introduced in 1996, impressed movie fans as the CD-sized format permitted superb improved sound, picture quality, and enhanced storage capacity for bonus scenes and extras. As streaming services lower demand for disc-based media services, some titles still command fabulous prices due to their rarity. These DVDs available on Amazon, are very valuable on the collector's market.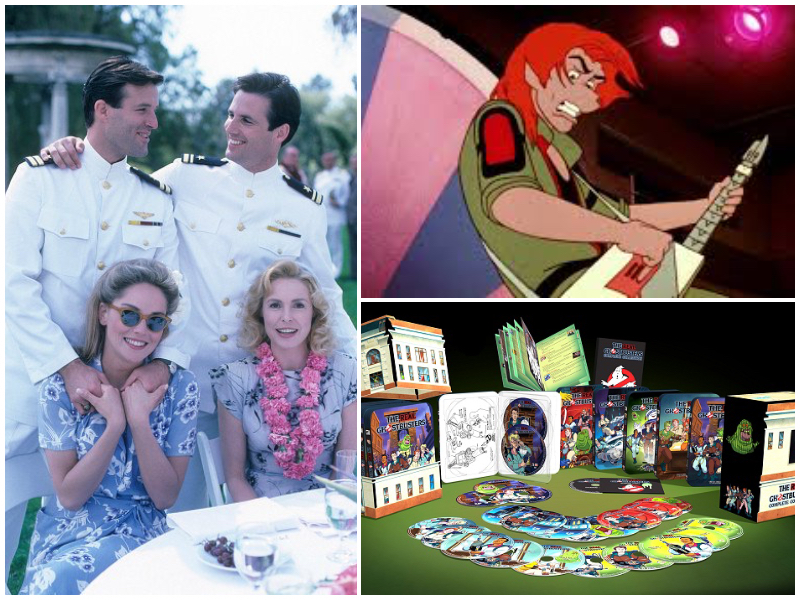 WAR AND REMEMBRANCE (1988-1989)
This epic World War II TV series sequel to The Winds of War (1983) stars actor Robert Mitchum and leading lady Jane Seymour. Very ambitious in scope and costing $110 million, ABC expected to lose over $20 million on the project. The 2008 DVD set is very rare and sells for over $300 on the secondary market.
ROCK & RULE (1983)
Iggy Pop, Lou Reed with Debbie Harry and others, lent their considerable talents to this cult classic animated film with an adult theme. A villain by the name of Mok tries to summon evil spirits to do his bidding, triggering off a musical fantasy fable. The 2005 DVD sells for $60, though the movie is viewed legally on YouTube.
THE REAL GHOSTBUSTERS COMPLETE SERIES (1986-1991)
This popular animated series based on Ghostbusters, 1984 captivated a generation of young fans. Nostalgic audiences and Ghostbusters collectors are ready to pay more than $450 for the 2008 box, featuring all 134 episodes and 13 bonus episodes of Slimer , packed in a fire station box.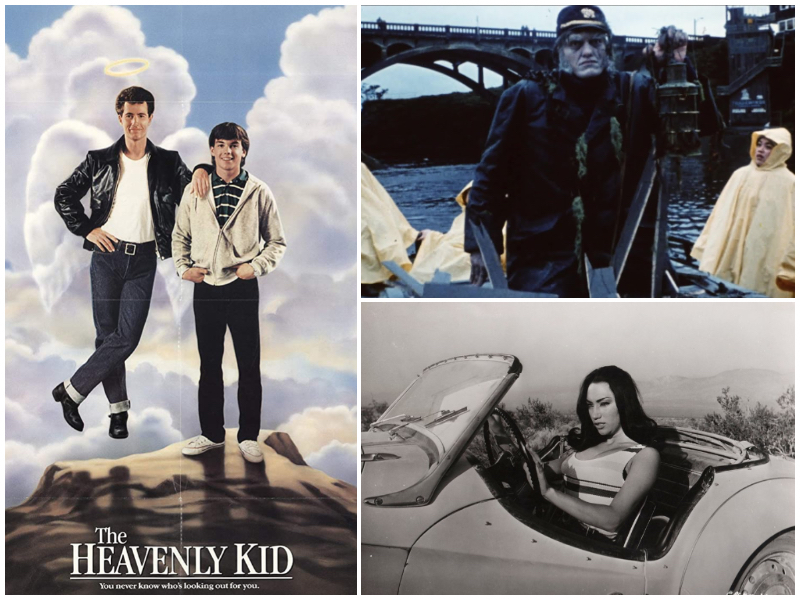 THE HEAVENLY KID (1985)
This hardly-seen comedy stars Jason Gedrick and Lewis Smith, with  Smith portraying a hip 1960s automobile enthusiast killed in a wreck who is sent back from heaven to help a nerdy  teen discover his swag. The 2005 DVD sells for more than $85.
HYSTERICAL (1983)
This little-known horror spoof revolves around a haunted lighthouse and stars Charlie Callas and the Hudson Brothers, as well as Richard Kiel, who played the role of Jaws in James Bond movies. A copy of the 2001 DVD release costs about $125.
FASTER, PUSSYCAT! KILL! … KILL! (1965) 
Director Russ Meyer's cult favorite exploitation film features a band of go-go dancers who embark on a crime spree. Famous cinema critic Roger Ebert, who worked with Meyer as a screenwriter for his 1970 flick Beyond the Valley of the Dolls, was a fan and gave a three star rating. The rare 2005 DVD fetches over $60.
A SOLDIER'S DAUGHTER NEVER CRIES (1998)
This very rare Merchant-Ivory movie stars actors Kris Kristofferson and Barbara Hershey as a couple raising their kids in post-World War II France. The family grapples with adjusting to regular life, after moving back to America. Film fans spend over $125 for a copy, originally released in 2002.
 THE CRITERION COLLECTION: THE THIRD MAN (1949)
The Criterion Collection is renowned for its curated classic and cultural impactful films, with a number of titles commanding high prices on the secondary market. One such movie is director Carol Reed's epic The Third Man, that has novelist Holly Martins, played by Joseph Cotton, searching for the killer of Harry Lime (portrayed on screen by Orson Welles), his friend in post-war Vienna, Austria. The 1999 two-disc DVD costs about $70, but an unopened copy sold for $384.94!
HARDWARE WARS (1978)
Fans of the long-running space opera The Star Wars enjoy this 2008 DVD of the ultra-low-budget spoof. This 12-minute film uses toasters instead of spaceships
More in Top Bank Accounts