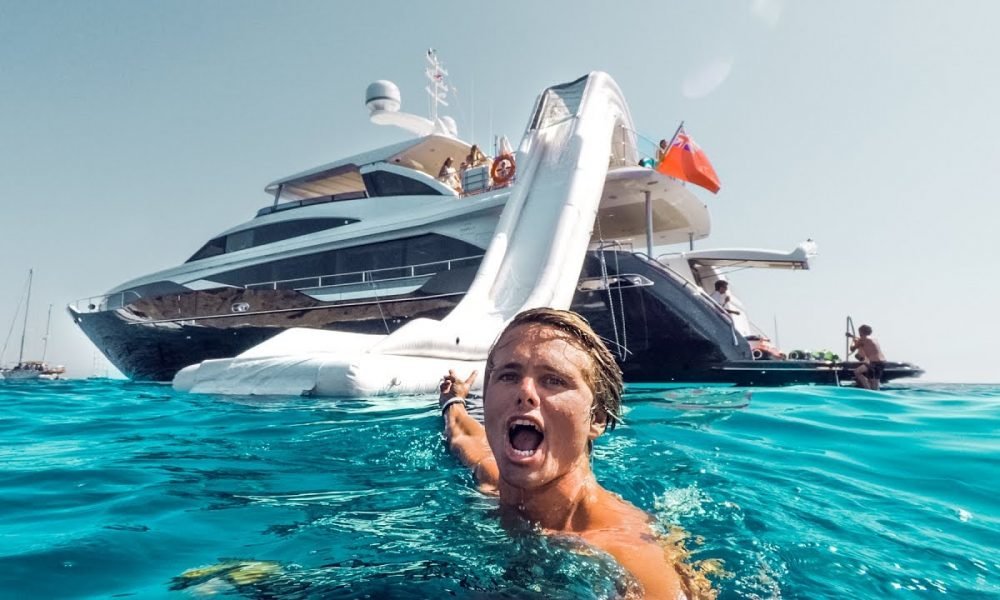 Super-yachts for the Super-rich: 2018 Edition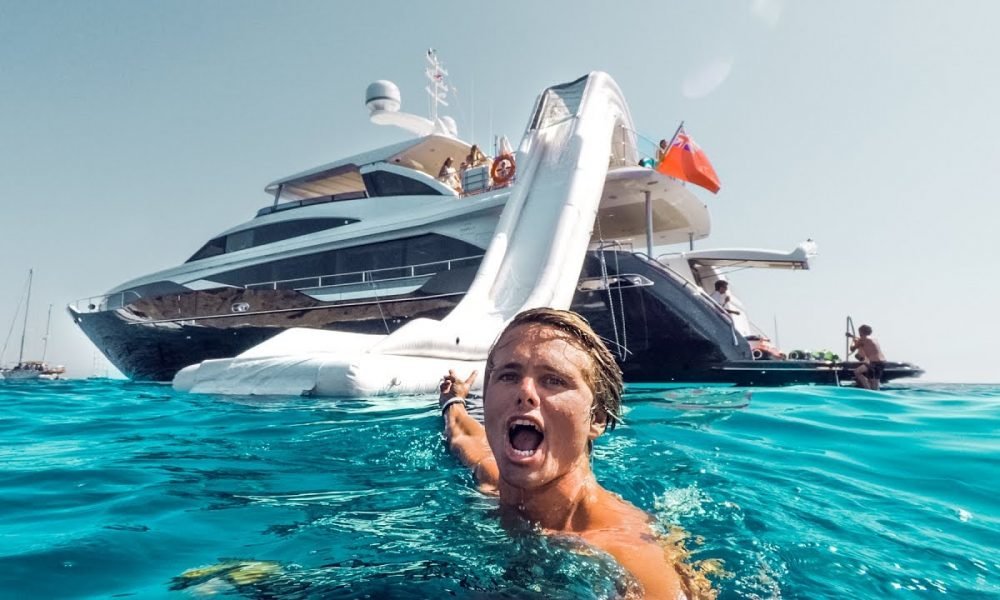 The greatest number of the globe's most luxurious and largest yachts in this country, will be on show during the Fort Lauderdale International Boat Show. Arrangements are all made months in advance for the gala show which started on October 31 and continued on till November 4 2018, where the world's leading yacht builders and brokers show off the most opulent large yachts in the world. So without further ado, the top 10 superyachts at the Fort Lauderdale International Boat Show in 2018, are set out below: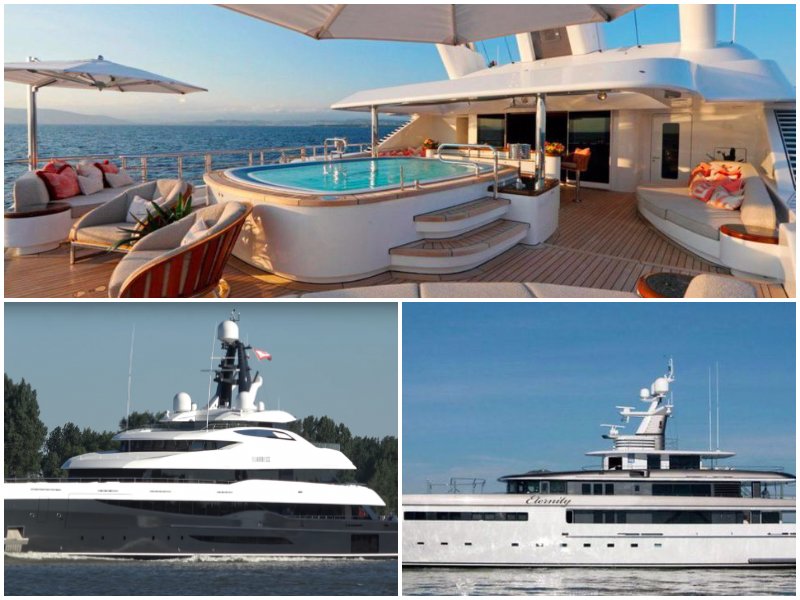 Areti
Launched in 2017 with exterior/interior styling by Winch design, the 279-foot-long Areti was designed with 9 en suite staterooms, meant to lodge 18 guests along with the staff members.  The owner's stateroom is luxurious with wardrobes and his and hers baths. The "queen of the show" has an array of features including a sports room for water and land toys, a helipad, and a spa and beach club.
Elandess
The 244-foot custom super yacht Elandesswas built by Abeking & Rasmussen in Germany and has just been delivered to the owner. With spacious exteriors and interiors designed by Harrison Eidsgaard, guests access plenty of space across six cabins, with a master suite placed forward on the main deck.  The large sun deck outside houses the swimming pool, an exclusive "Nemo lounge" with a huge glass window below the waterline and an observation lounge for the upper deck.
Eternity
Built in 2010 by the luxury firm Codecasa, the Eternityjust went through an extensive interior refit. This 206-foot-long yacht accommodates 14 guests in 7 cabins with interiors designed by Della Role and exteriors by Codecasa.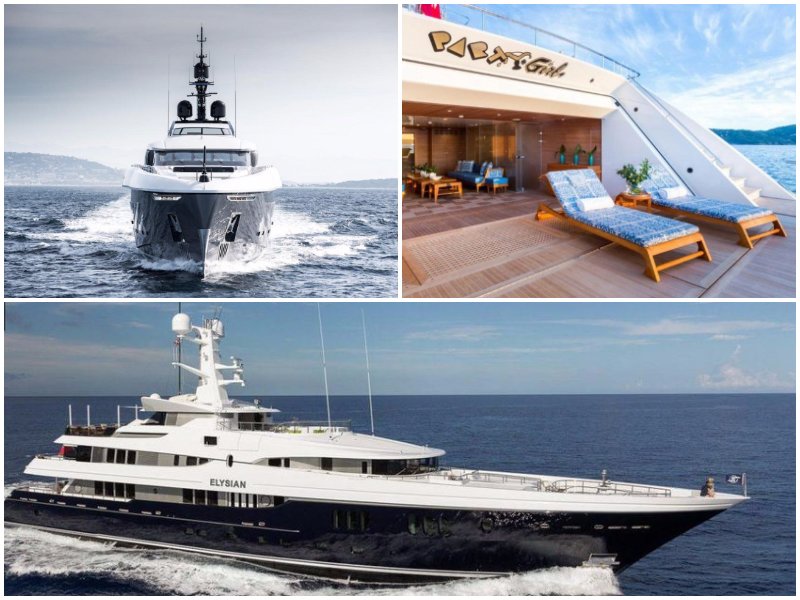 Utopia IV
Utopia IVis a brand new 205-foot superyacht that was built by Rossinavi to accommodate 12 guests in staterooms and include a forward-facing master three double cabins, a VIP cabin, a twin cabin and a private balcony.  The crew quarters are large enough to handle a staff of 13. Utopia IV also has a large beach club in the transom, a touch-and-go helipad, three spa pools, and its own Instagram account.
Party Girl
This 205-foot luxury yacht was built by Icon Yachts in 2013 and is called Party Girl. It features classic exterior lines, designed by Redman Whiteley Dixon, with elegant Christiano Gatto interiors.  She is among the top charter yachts with twelve guests enjoying a five-star holiday in one of the eight staterooms. She has two owner suites or one large owner penthouse with a private balcony and 180-degree views. Two additional queen guest-rooms are located on the upper deck and on the lower deck, are four additional staterooms
Elysian
Abeking & Rasmussen made this 197-foot yacht with elegant exteriors designed by Donald Starkey Designs and contemporary interiors by Bannenberg & Rowell. The adaptable accommodation has a master suite on the main deck and four guest cabins on the lower deck. Special features include a beach club swim platform, hot tub, and various water toys and exercise equipment.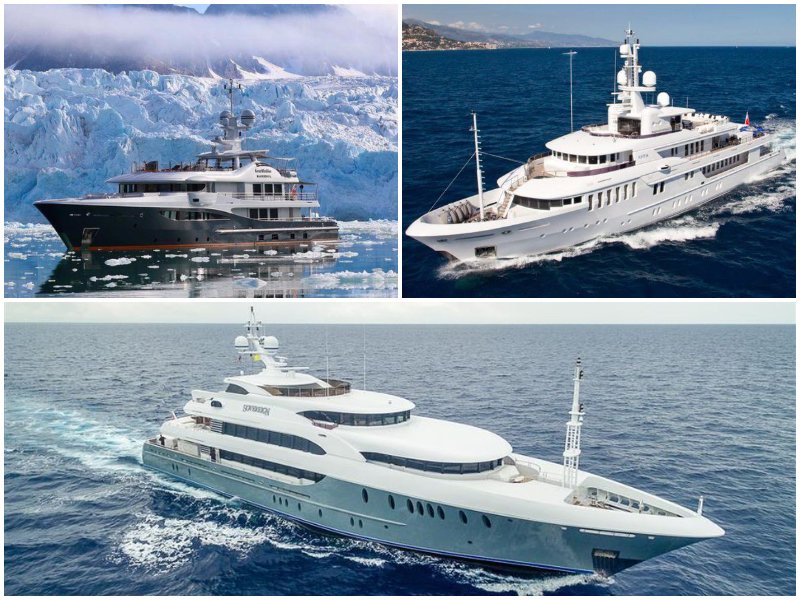 Gene Machine
Gene Machineis a much-loved Amels Limited Edition 180 launched in 2013, and designed by Tim Heywood. This yacht spent many seasons in the Caribbean and the Mediterranean, and used for polar explorations above the Arctic Circle.  When Gene Machineis not ice-bound, its 1,668-square-foot deck has outdoor access through a fold-out balcony from the owner's suite.  Two balconies off the main-deck salon ensure amazing sun bathing for guests.
Kinta
Kinta, preciously called Vinydrea was built in 2008, and underwent a major refit in 2010-2011 and well maintained since then. Comfortably housing 12 guests in 6 staterooms, this yacht's special features include a swimming pool, hot tub, full gym and spa cabin and veranda style dining on the bridge deck, with a full-beam master suite having floor to ceiling windows.
Sovereign
This 180 foot vessel has two master staterooms, one on the upper deck with 270 degree panoramic views and the other a full beam stateroom along the main deck highlighting outstanding ocean views through it's 8 windows. Below deck are four guest staterooms, including a VIP stateroom with his and her baths, a large guest stateroom and two twin staterooms, each with a twin and Pullman berth.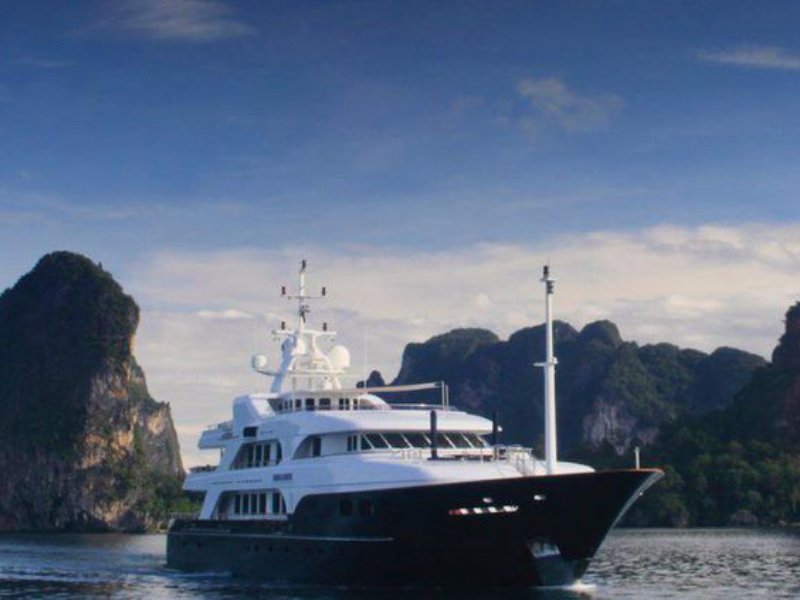 Noble House
Noble House has a long record as a popular charter yacht and after a recent $5 million refit, she is in top condition. Charter guests love the Zuretti styled on-board spaces including the master cabin on the main deck. The lower deck is home to four double staterooms and one twin, with their own ensuite bathrooms.
More in Top Bank Accounts