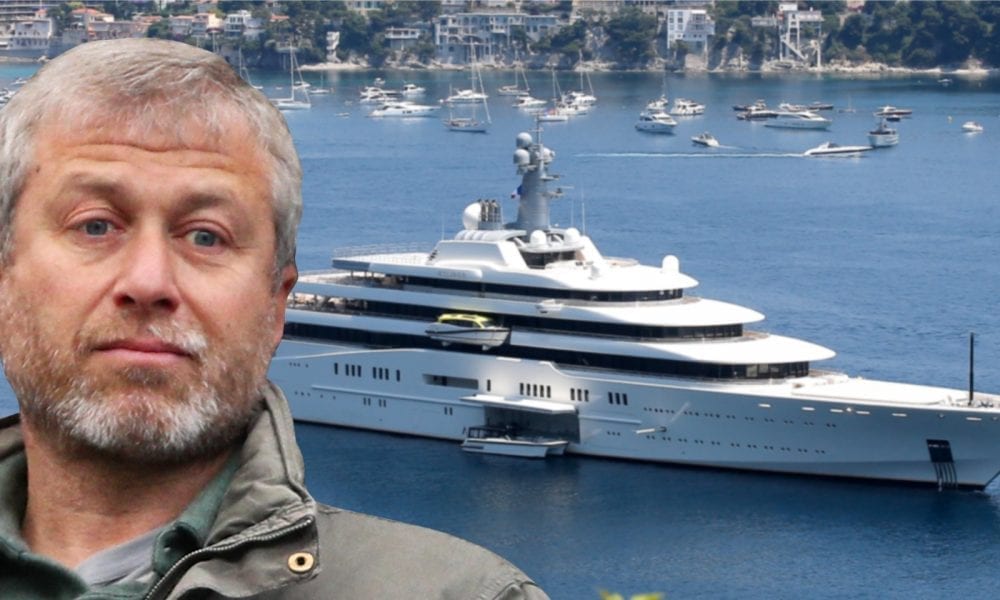 Roman Abramovich's Super-yacht is the Largest in the World and You'll Never Guess How Much it Costs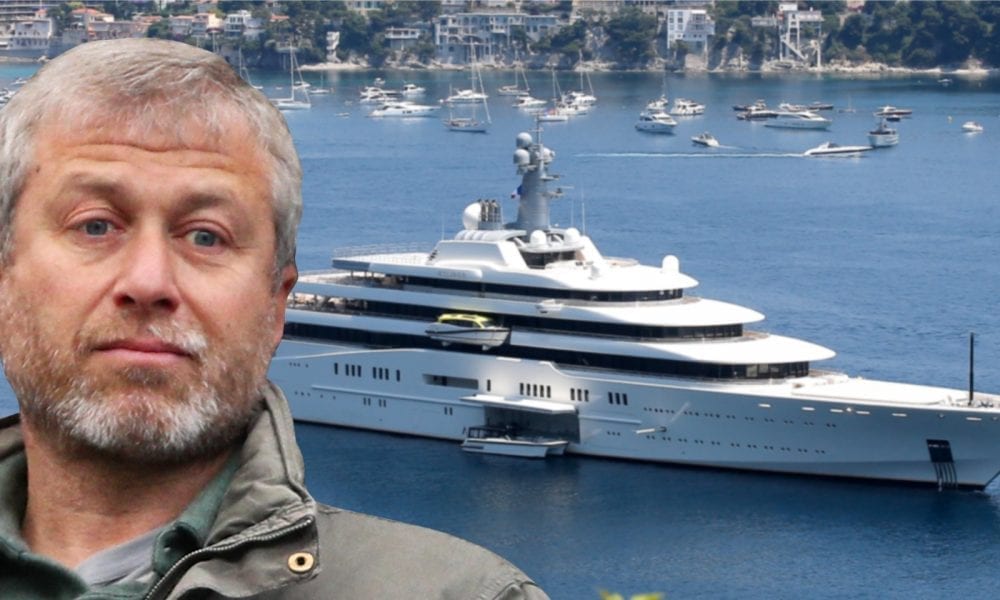 Boys and their Toys! Tycoons and their Jets and Yachts! You just can't separate them easily. Business mogul Roman Abramovich has major business dealings in his sporting business, mining and steel. The famous Israeli billionaire of Russian origin, has amassed much wealth from various business endeavors and many shrewd investments, and he also owns the most expensive yacht! Time for a little sneak peak at how this business tycoon spends his billions!
THE LUXURIOUS YACHT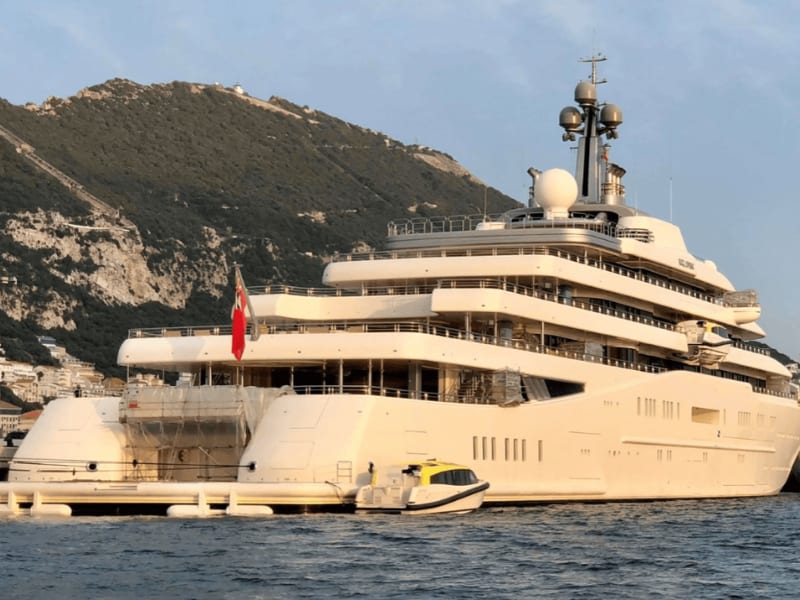 According to reliable sources, when Abramovich was keen on buying his own super yacht, he wanted the world's biggest yacht manufacturer, situated in Germany, to build it with custom-specifications. The billionaire reportedly paid a whopping $1.5 billion to construct his home on the waters – the Eclipse. Not only is the Eclipse the world's biggest yacht, but was it was crafted by Terence Disdale, a renowned yacht and aircraft designer.
OTHER YACHTS
Before purchasing the Eclipse, Abramovich owned a number of plush yachts including Le Grand Blue, the Sussurro, and the Luna, which he later gifted to Eugene Shvidler in 2006. The Sussurro yacht, that has a gas-powered turbine engine, came as a part of his divorce settlement with his ex-wife when the couple parted ways in 2007. Roman's latest acquisition is a 140-meter voyage yacht called the Project Solaris that was ordered in 2018, reportedly for $1.5 billion dollars! Everyone, including us, are desperately waiting to get a glimpse of the hyped up sea-faring yacht, once work is completed on it in Germany.
THE FEATURES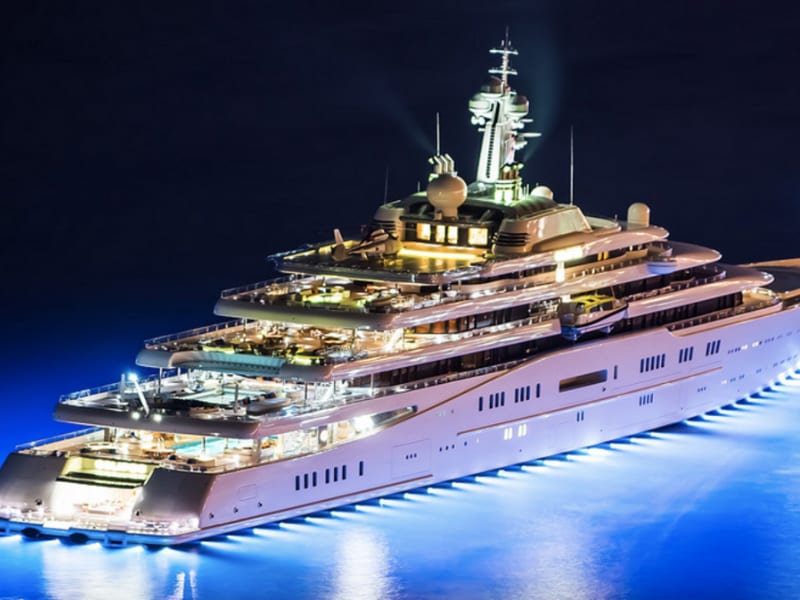 Sources reveal that Eclipse features an over the top anti-paparazzi system to protect Abramovich's privacy and that of his guests who come on board. It sports laser sensors, which detect any sort of electronic light, such as the kind from digital cameras, so if a light or camera flash is detected, this system immediately shoots out beams of bright lights to intercept the camera lens and overexpose the images taken, hence rendering the photos useless. Eclipse has 2 opulent swimming pools where guests can relax, swim and enjoy the sun after they are tired of chasing the sea. Two helicopter pads ensure that Abramovich's private air transportation lands directly onto his yacht or even stage a dramatic getaway, all away from the prying eyes of the media.
A REFIT
In 2015, Roman's Eclipse sailed to Blohm and Voss' ship-building yards located in Hamburg for refit and renovations. Shortly after this refit, the vessel mysteriously headed towards Bergen, Norway, for unknown reasons, further enhancing public interest and intrigue in the ship. Eclipse returned to Hamburg in November 2015 for major maintenance.
THE ABRAMOVICH EMPIRE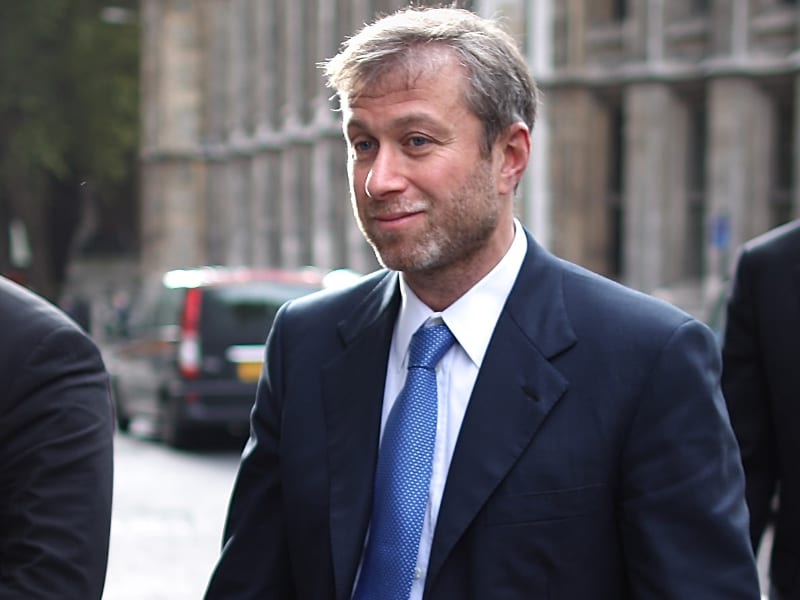 Many would wonder how one among the world's richest men actually built his multi-billion dollar empire. This Russian billionaire was the former owner of Sibneft, which was the greatest oil company across the globe, which he then sold to the US government for an estimated $13 billion in the year 2005. But, he still retains to this day, a stake in Norilsk Nickel, but his most prestigious acquisition is undoubtedly the UK Premier League soccer team, Chelsea F.C. Aside from the yacht – Eclipse, Abramovich also has multiple private jets including his Gulfstream G650 (that is named LX-GVI) and his Boeing 767 named P4-MES, while Irina, his ex-wife, has her own private jet – a Dassault Falcon 900.
More in Top Bank Accounts