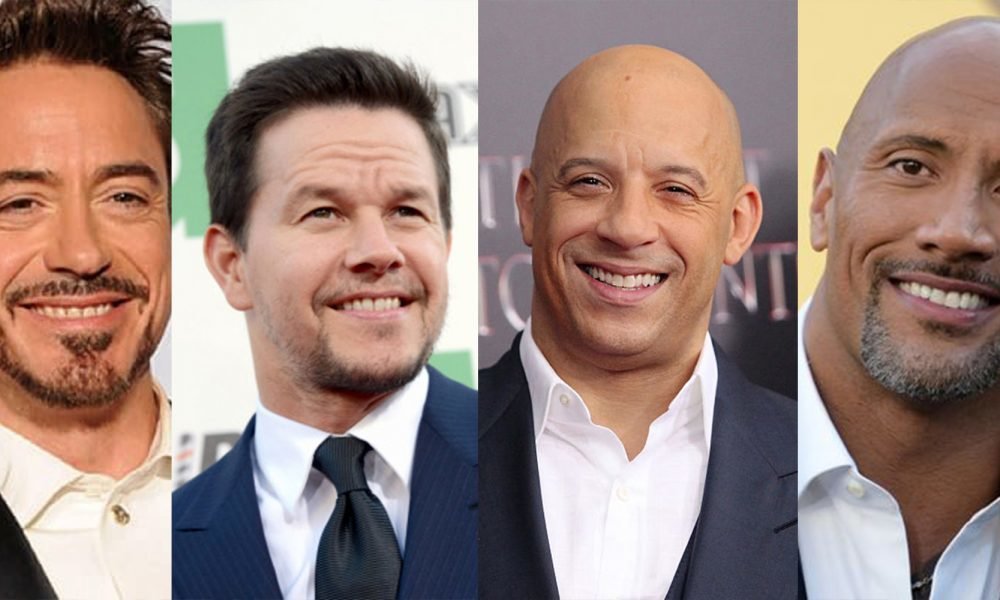 Hollywood's Highest Paid Actors in 2017- Which Stars Laughed All the Way to the Bank?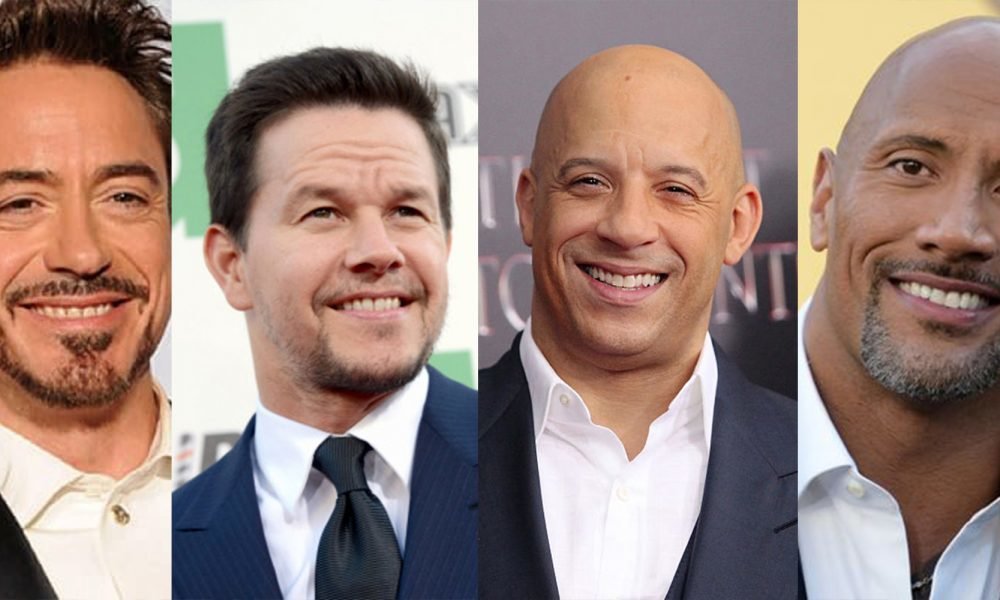 The last year of 2017, has been quite a good year for Hollywood actors, with the combined total of those who have made it to the top 20, took home almost a billion dollars!  A lot of stars are surely laughing with glee as they make their ways to the bank!
Forbes has released its annual list of highest-paid actors for 2017, and the list, although mostly dominated by actors who starred in a superhero flick, has a few surprises.  Some names have been included in Forbes list in the past, while others are newcomers.  Hollywood is quite surprised, though, of the actor who took the top spot, since his movies did not do really well in the box office in the past few years.
Here are the top 10 highest paid actors of 2017, and we have included a few runners-up just to make it more fun.
The 'Almost-theres'
15. Chris Evans – Chris Evans have constantly appeared in the list of top paid actors ever since he has carried the shield and worn the blue and red colors of Captain America in cinemas. He is just one of the many actors included on the list who should give thanks to Marvel Cinematic Universe for the big break.  Thanks to MCU, Chris Evans earnings reached $18 million last year, a number that is expected to rise with the release of the Avengers: Infinity War movie.
14. Jeremy Renner – The actor is first of the few newcomers, and although most of Renner's $19 million income came from his latest successful flick, Arrival (earned $200 million at the box office), the reason why the actor can negotiate a larger paycheck on movie deals is because of being part of MCU movies, particularly Thor, Captain America: Civil War, and the two Avengers films.
13. Matt Damon – Compared to his last year's earnings that reached $55 million, the actor is just a runner up with $21 million (as if that's a small amount!). Damon's numbers is expected to rise come the Forbes list next year of top earners, he is said to have received a big paycheck for his next film, Downsizing.  Looks like Matt Damon's salary is not 'downsizing' anytime soon!
12. Ryan Reynolds – Reynolds is another actor who gives credits to MCU for his $21.5 million take-home pay. With the MCU produced movie, Deadpool being a huge success, Reynolds is rumored to be making more with the upcoming Deadpool 2.
11. Ryan Gosling – Here is another top paid actor named, Ryan, who is also a newcomer. He may be new to the list, but Gosling can brag about being included despite of not starring in a superhero film.  Thanks to the great success of La la land, Gosling profited a staggering $29 million last year.  His paycheck is expected to continue to rise, especially with his Oscar best actor nomination and his Golden Globe Best Actor trophy.
Rounding off the five runners-up, here is a look at the 10 actors with top bank accounts:
10. Samuel L. Jackson – Another MCU veteran, Jackson, however, can credit his $30.5 million income to starring in two box office hits last year, Kong Skull Island and The Legend of Tarzan.
9. Tom Hanks – The actor, who is best renowned for his acting prowess, is not a stranger to the top paid actors list. His return was due to the combined paychecks from his three films, Sully, The Circle, and Inferno, that totals to $31 million.
8. Chris Hemsworth – He may not be the highest paid Marvel actor, but according to Forbes, he has acquired the most increase in salary, over 250% increase compared to his last year's earnings, mainly because of the increasing pay in Marvel movies (of course because of increasing box office returns as well). Hemsworth is 8th on the list with $31.5 million; he was last seen in the MCU movie, Thor: Ragnarok.  If we are to base his next paycheck on the success of his recent film, we can expect him to get higher ranking on the top paid list next year.
7. Tom Cruise – Tom Cruise is a veteran on this list, and although his career has been a little bit shaky the past few years, he never really had an actual film that really flopped in the box office. We were really quite surprised at this news, but technically, none of the actor's film bombed at the box office, some just did not perform quite well as expected.  Thanks to last year's film, The Mummy, and his 6th stint as Ethan Hunt in Mission Impossible: Fallout (coming out soon this 2018), the actor earned $43 million.
6. Robert Downey Jr. – Technically Mr. Stark is the highest paid actor of the Marvel Cinematic, but another actor who was in an MCU film is holding one of the top spots on this list. RDJ, as fondly called by many, held the no. 1 spot for the highest paid actors list back in 2015, but until now, the actor is still earning from his superhero movies, which is why he is at the 6th spot with $48 million in his pocket.
5. Jackie Chan – The Chinese actor may be getting most of his income from China, but he is still considered a Hollywood actor, and with decades on his career, Chan is at no. 5 with $49 million.
4. Adam Sandler – Some (if not all) of Sandler's movies has been laughed at by critics, but it seems like the actors has the last laugh as he pockets in his$50.5 million, thanks to a four movie deal with Netflix.
3. Vin Diesel – Like what we said, RDJ may be the highest paid Marvel actor, but the third highest paid actor spot is held by another actor who also starred in an MCU produced film. Diesel played Groot in the Guardians of the Galaxy movie.  However, his $54.4 million earnings was a combination of three films, Guardians of the Galaxy 2, xXX: The Return of Xander Cage, and (the $1 billion earning) The Fate of the Furious (the eighth installment in the Fast and the Furious franchise).
2. Dwayne "The Rock" Johnson – The Rock held the top spot last year, but he has been dethroned this year. Not bad, though, because at no. 2 his total earnings reached $65 million.  Even if Baywatch did not perform well in the box office, Jumanji was quite a hit.
And the winner is…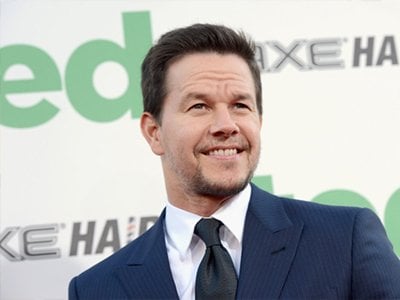 1. Mark Wahlberg – Wahlberg did not have a great year at the box office, which is why a lot of people was surprised he claimed the no. 1 spot of top paid actors of 2017. Deepwater Horizon almost did not overtake its production cost of $110 million when it made $121.8 million worldwide, and Patriots Day was even worse, it profited just barely above $5 million ($50.5 million) from the production cost of $45 million.  The latest movie of the Transformers franchise, Transformers: The Last Knight did not hit the jackpot either with its $601.1 million box office earnings worldwide.  Although it is technically not a flop compared to its $217 million budget, it is the performing of all the Transformers films.  Despite a bad year, however, Wahlberg earned $68 million.  Some of his income also came from his family owned chain of burgers restaurant, as well as his appearance on AT&T advertisements.
More in Top Bank Accounts